As the dynamics of marketing are changing so is the role of Chief Marketing Officer (CMO). The startups are now coming up fast and content being the king here is used by every startup. Small business content marketing is something every startup is following. This is because content marketing for startups or any kind of businesses is the most affordable thing on the digital platform right now.
CMOs know the growth and fragmentation of digital marketing channels. These marketing channels creating new opportunities to reach the audience across different demographics, locations, devices, and interests. However, CMOs also recognize the same trends are increasing the personalization, complexity and volumes of content and data.
For a startup, the CMOs must have a road map of what exactly they are planning. This will help them showcase their brand on a global platform. Content marketing means building your brand by sharing useful information beyond your own products and services. And thought leadership is a form of content marketing in which a brand establishes itself as a market expert through strategic content and information. Naturally, people tend to give their business to experts. So through such kind of content marketing, CMOs can plan to create an authority and trust in the market, which will eventually result in good connections and sales.
Generating leads with content is something happening in the market these days. And here the CMO plays a vital role.  So here are few tips on how startups or small business CMO can get more leads through content marketing.
Extensive market research
It is the fundamental duty of every CMO to conduct research on the market. The CMO should be aware of all the latest trends that are happening on the digital front. Knowing what the competitors are doing and then planning the strategy is a wise thing to do.
Content is all about convincing people and it should be communicated properly to the larger audience. And for this purpose research is important. Knowing all the ifs and buts of the present condition will guide through a lot here.
Attending events
Many B2B corporate events take place regularly. So it is the responsibility of the CMO to attend such events and seminars to find content. Attending such events also helps in building contacts and lead generation.
This gives the CMO an out of office perspective. Also, he is able to meet new vendors. So there lot perks of attending events because a CMO represents the brand of the company.
Thus it is an important part of his prescribed rituals.
Educating potential leads
It is essential to answer all the question of the audience. And educating the potential leads with proper content like FAQs and case studies content is something all the CMOs must do.
A well-written blog that offers a takeaway for the potential leads is a good way to offer them some information. They should be able to get specific answers that urged them to read the blog.
Such blogs are the first contact point between the CMO and the reader. so it's absolutely critical that you deliver the information you promised in your landing page or email.
Above screenshot is of the blog of VP Marketing of Boeing Commercial Airplanes, Randy Baseler. So when people know that the authority himself is writing something for the community, then they tend to read it.
Capturing leads in the sales funnel
Suppose you are offering an ebook to your audience, it is necessary to make a landing page. This will enable you to collect the contact information like email address, name, phone number etc of the reader. The success of this phase, however, ultimately depends on your landing page, which is where you let readers know what information is in your e-book, why it's worth their time, and why it's fair to ask for their email address in exchange.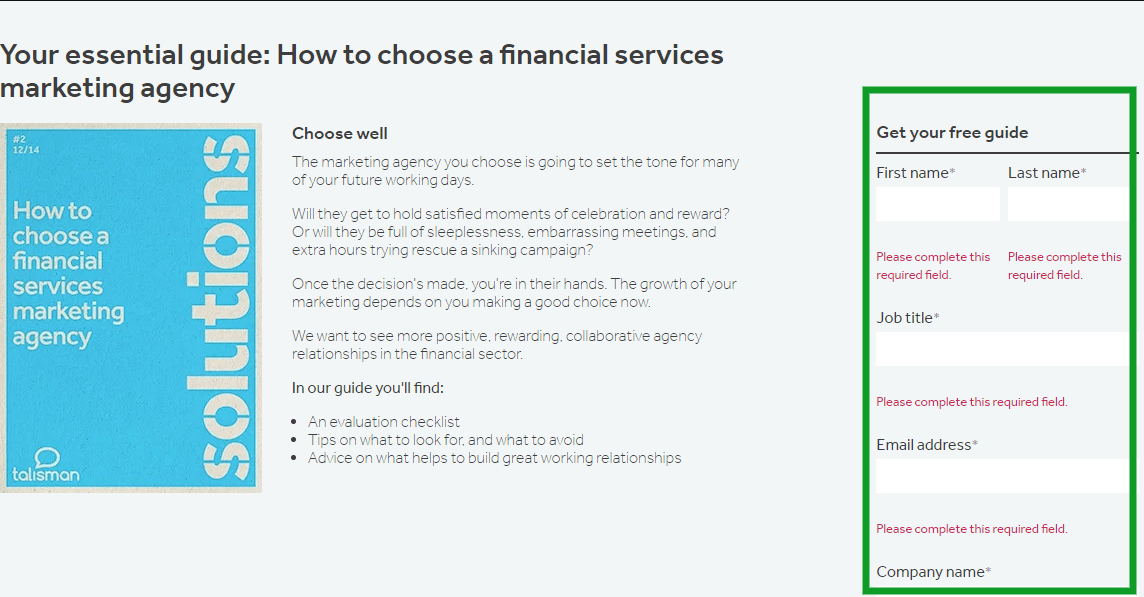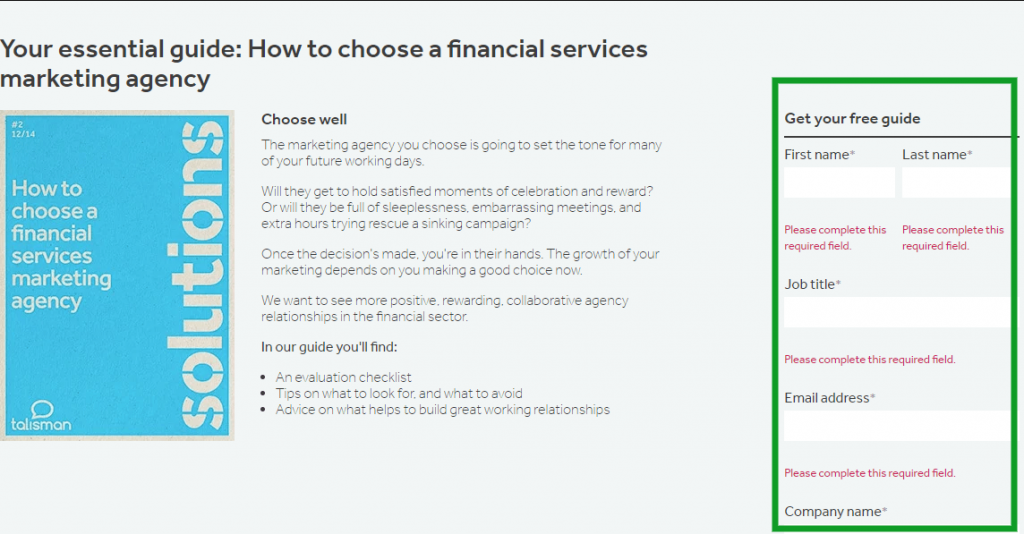 Hosting webinars
If you are giving away valuable content to the audience then they will happily embrace it. So hosting a webinar can also be a good idea to generate leads. Many users like to watch instead of reading. So giving them what they want will be beneficial for the brand.
Only when a webinar is considered to offer value will people happily give you their contact details and information. Of course, in exchange, you have to provide real hands-on training, examples of real-life applications, and real expertise all while they sit in the comfort of their homes or offices.
So you can play another trick as well here. On the signing up page, ask some tricky questions so that only that crowd will get through who are really willing to take the knowledge and want to provide all the contact details.
Hosting real life events
Conducting real-life events act as a conduit between the online and offline world. It gives the company a chance to interact with the prospective customers on a one to one basis. But remember to deliver the best of the content in the event as that is key that will retain the bunch of people there.
You can create a hashtag for the event which can go trending.You can also measure the mentions your brand got through that hashtag. Inviting some key speakers will be a good idea to attract more crowd.
Creating white papers and case studies
An effective white paper is a great way to generate more leads. Here are few things that your white paper should have:
Title
The title should be easy to understand and should be interesting as well.
Content
A white paper without content is like an ocean without water. So your white paper should have a great quality content. Whatever the topic, the content should be such that the reader will take back something even if he or she is not interested in the product.
Promotional Plan
Distribute copies of the white paper to your sales team and run through its content. Include the white paper in your social media outreach campaign, email marketing campaign, or external advertising efforts.
Also giving out case studies will create a good impression on the potential customers. They will get to know about the happily ever after customers through these case studies. This does help a lot.
With all said and done, here are few things that a CMO should be practicing to generate leads with content marketing. As a CMO, it is his duty to keep up with the content developments that take on a daily basis. Content marketing is so fast moving that you might feel hesitant to jump in and expect to stay on top of its myriad developments. But getting out of the comfort zone is every marketing officer likes to do. So go on and hit the track with best of the content marketing techniques.