Inbound marketing strategies are picking up pace from a quite some time now. Many companies and startups are opting for inbound techniques to create a unique place for their brands in the market. While traditional outbound ad campaigns attempt to persuade unfamiliar audiences with sales-y messages, "inbound" campaigns focus on the value they can provide users. And that prompts those users to naturally gravitate to those business when the need arises. Inbound marketing strategy for a startup is considered to be effective as it is less expensive.
What is Inbound Marketing?
Sharing is caring and inbound is about creating and sharing content with the world. By creating content specifically designed to appeal to your dream customers, inbound attracts qualified prospects to your business and keeps them coming back for more.
This form largely focuses on creating quality content that attracts people towards the brand. These people are already the leads, searching the market and competitors to find the best option.
They are trying to arrive at a conclusion whether they really need it or not. Thus, the aim is to generate the content that speaks to these people. It should be such that it will help them buy that product without getting forced.
By aligning the content you publish with your customer's interests, you naturally attract inbound traffic that you can then convert, close, and delight over time.
First goal is to attract the right audience through blog, social media and keywords. If the content is speaking the language of the audience then they will visit the website. The website should have proper calls-to-action, landing pages and contact inquiry forms.  Tap the leads through emails. Once someone becomes a customer, continue to publish and share content that helps them better use your product or services and delight them as a partner and thought leader.
Inbound marketing strategies for startups
Startups always have the problem of budget in the initial days. So they always look for those marketing options which are less expensive. Also, the startups are at times short-staffed because of budget constraints. Thus, in such cases, inbound marketing option works the best for them.
This technique holds good amount of benefit and has long terms results.
1. Create a persona
Buyer persona is not exactly a person but a behavior. You just translate that behavior to a person by forming a mental image of the most common example of that behavior so as to give it a form.
As far as buyer persona is concerned, test the product prototype with different potential users in the market covering people in different age group, income group, geographic locations and so on.
If your startup has a Facebook page with a few hundred fans, you can easily see what your current market looks like. Make a survey of the customers through various online available software like SurveyMonkey
These online cloud-based software will save the time of going out and conducting surveys. With this, you can contact few customers and ask them about their struggles and explain to them how their problem will get solved with your product.
2. On-site content marketing
On-site content marketing is useful in many ways. It grabs the attention of new readers towards the site and retains the existing set of customers. This maximizes the customer base.
In order to keep up the pace, you need to deliver in-depth, original and quality content.
3. Off-site content marketing
The off-site content marketing works similar to on-site. This also needs a well-written and valuable content, but instead of publishing on your site, you will be doing it on some other platform.
By publishing it on some other platform, maybe some popular website, the audience will grab the attention. If they are interested, they will definitely visit your website.
In his situation, your website will get a lot of referral traffic. This will help in growing the brand reputation at a steady pace.
4. Search engine optimization (SEO)
With on-site and off-site content marketing, the website will drive a pretty good traffic. On-site content attracts inbound links, while off-site content directly builds links to your site. The more high-quality, valuable inbound links your website has, the higher it will rank in search engines.
5. Social media marketing
Social media marketing or digital marketing always works for any business. To be on social media doesn't take much of efforts. All you have to is create a page of Facebook, Twitter, Instagram etc and start sharing quality content.
Posting real-time images of your product or brand will surely catch the attention of the audience. Throw your on-site and off-site content into syndication here, and your followers will have even more reason to stick around.
Alone, social media can generate a steady stream of traffic to your site, and build your brand, but its real power is amplifying the effects of your other inbound marketing strategies.
Above image is from the Facebook page of famous Sula Vineyards.
6. Influencer maketing
Influencer marketing is designed to tap into an exisiting community of engaged followers on social media. Influencers are specialists in their niches.
These individuals have influence over an audience you might be trying to reach, and can be helpful marketing to those buyers.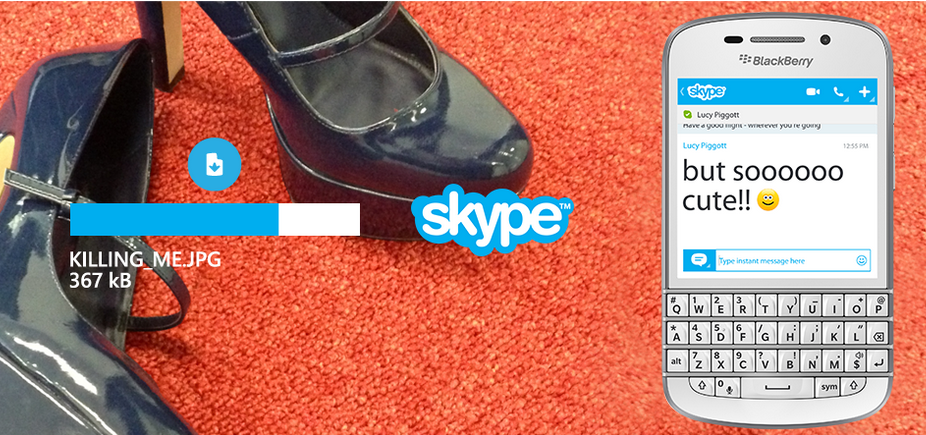 Skype had conducted an influencer campaign back in 2015 named Skype Passion Project. The campaign was dedicated for the influential bloggers to share their personal experiences.
Results were strong with over 140,000 visits to the campaign hub, over 5,000 campaign shares and a 10% conversion rate (10% of visitors downloaded Skype on their mobile).
Therefore, analyzing the influencer campaigns of such brands will help building your own. And these campaigns really does wonders.
7. E-mailers
Email marketing helps in increasing the credibility of the brand and gives a personal touch. Emails are considered as the most authentic source to reach to the customers.
Email marketing helps in forming loyal customer base. It is not only about telling the customers to buy the product. It is also about providing them good information on latest trends.
How to gain initial user base at low cost
For a startup, it is difficult to create a traction in the initial days of the business. But as everyone knows, "content is king", so make a wise use of it. Also there are many other ways, through which all you need to be a little clever because being a startup, you do have money constraints. And right now, you are in no position to invest in marketing your product heavily.
Here are few ways through which your startup can gain initial user base at low cost.
Target micro market
Every company wants to give the best user experience and thrives to work on that all the time. So being a startup, focus on targeting micro markets.
This will bring you closer to the each customer and understand the needs of each one. Once, the niche gets engaged, then you are free to proceed to the next step. Facebook's early  users were at Harvard, Yelp's early users were the tech-savvy crowd of San Francisco. So now you know where exactly you want to go!
Be the first one to get onto a new user acquisition platform
The internet, by its very nature, has repeatedly seen the rise of platforms and media that enable marketers to get users for free.
While some startups and brands reap a rich harvest of free organically acquired users on the internet, many are unable to crack that code.
If you think from the customer's point of view, then a customer is always discovering content that suffice him or her. Therefore, being a startup, realize to make the optimum utilization of this resource.
Be shareable
Always make sure of the fact that whatever is available on your website of social media pages is shareable. If the user finds it interesting and wants other people to know then he or she should be able to share it with others.
If the website contains any blog, then it must have a section as given in picture of sharing the particular blog on Facebook, Twitter and other channels.
This will also help you create a chain of leads through one another. This is a great idea of create that initial user base for your startup.
Seed the community
 Essentially, a user should be able to derive value out of the product even when other users aren't on it.
A product that has standalone value irrespective of the network is more likely to get traction among at least one set of users.
A continuous impact should be created on the users so that it will make them intrigued to go and see the product. Before growing a tree, you put the seed and the wait for the tree to grow. The process of inbound marketing is exactly like growing a tree.
Design the product precisely
A product should be such that it should answer the queries of the users quickly. Always make the product precise that should drive growth.
Always think from user's perspective and then design and align the product. It will add more weight to the product. Design something that answers all the questions of the users.
Content marketing is free marketing
Blog away the information for the users. Not about your product, but about what your audience would want to know. Sharing something that interests them will drive engagement towards the website.
whatever information is given on the blog should be indirectly related to the product. Reading that information should want the users to go and explore the product.
This means that, there is a to generate high quality content that will urge the user to read it and further see the product.
Try to create organic virality
SurveyMonkey, EventBrite, MailChimp, and the original HotMail, are products that just have to be spread to be used. But even if your product doesn't fall in this category, you can create features that show this property.
Build an invite list
Nothing is as good as having a Launchrock-powered user base raring to hit your product on day one. Everybody's doing pre-launch invite lists these days. In the case of communities and marketplaces, this becomes critical not just because it aggregates the right bunch of people beforehand, but more so because it aggregates them on a promise of future benefit.
Done right, this can lead to very high conversions and transactions from Day one.
Be exclusive and smart
Being smart is the mantra to be successful Make sure that the product stands out from the rest and has something extra to offer to the customers.
There may be many similar brands in the market, but what makes your brand class apart.  For instance, Google exclusively presented Gmail as its masterstroke as the domain of sending emails. Gmail has a better loading time with subtle interface and good options to choose from.
Therefore, it is important to understand the needs of the audience and then come up with a strategy that will lure them. Being a startup, you have to think of every possible way to enhance the business. But at the same time make sure that you reach the right audience and inbound marketing is an effective way to do so. Thus, take the charge and set your target to fly high!