If you are a newbie in the online world and has just started your online business, you must be aware how much it is important to write blogs on your website in order to drive traffic and keep it updated. And in order to make your blog and your website more attractive, you need high-resolution images. But since you are a newbie, you cannot afford to take up the subscription of stock photography websites as they are really higher when it comes to prices. If considered Shutterstock, then its monthly subscription is $29 just 10  photos and the pricing goes on as the number of photos increase. But do not worry as there are many other websites which offer royalty free stock photos. So the next time you are aiming to add pictures, you can make use of royal free stock images.
It has been researched that the blog posts that have images receive 94% more views than a blog without the image. And also, you cannot simply go on Google and download the images as there are many copyright issues involved. Thus, going for free images is always a good option as the images are of good quality and also free of cost and most importantly, there are no legal issues involved.
In this blog, I am going to cover some good websites which offer royalty free stock images and videos.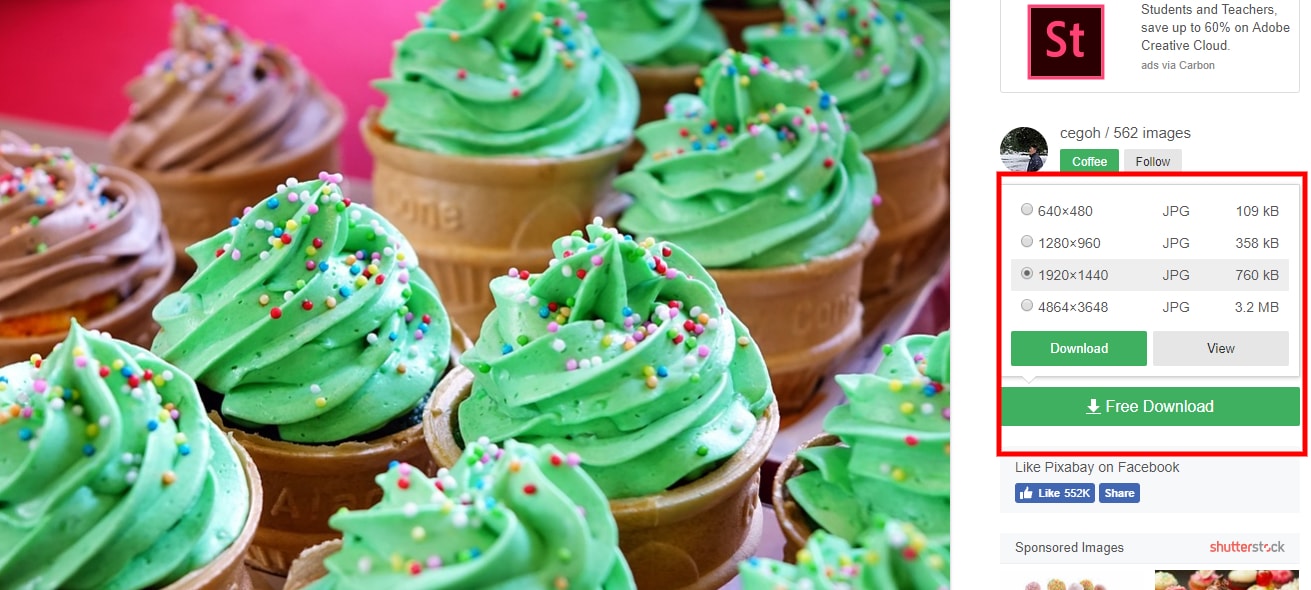 If you open Pixabay, then you will find a wide range of photos, videos, illustrations and much more for free. You can find pictures for various categories in Pixabay. The categories include sports, music, education, animals, culture, people, beauty and much more. Also, when you want to download the image, you get the option of different file sizes. So whichever is your requirement, you can click on it and download the image.
This another website also has a huge stock of photos for every category. It also provides the list of top photographers, so that you can download the images of those famous artists. Also, the image download is available in original, small, large and custom size. Pixels also has a photoshop plugin so that it becomes easy for designers to make changes to the design. I personally find it really interesting as I use photoshop more often.
Flickr is basically an image hosting and video hosting service. But you will find high-quality images there and that too of different variety. You can simply download the images or you can also sign up with your Yahoo account and get more advantage of the platform. I prefer just browsing the images and you can download the images in df=ifferent sizes as well as you so it in Pixabay and Pexels.
If you are looking for vectors and illustrations then you can make use of Freepik as it offers these images at large. I use this platform when I need a layout for infographics. It has really great layouts. The photoshop files are also available here at Freepik. And whenever there is some occasion, they add the new designs suiting to that occasion. The thing is that if you are using their photos for free, you need to attribute them accordingly.
The collection is not more in number but what it has is the quality. It has more than 25,000 images in its stock. The website indexes photos from Burst by Shopify, Life of Pix, Refe, Splishire, Pic Stock, Good Jumbo to name a few. Each picture is licensed and original.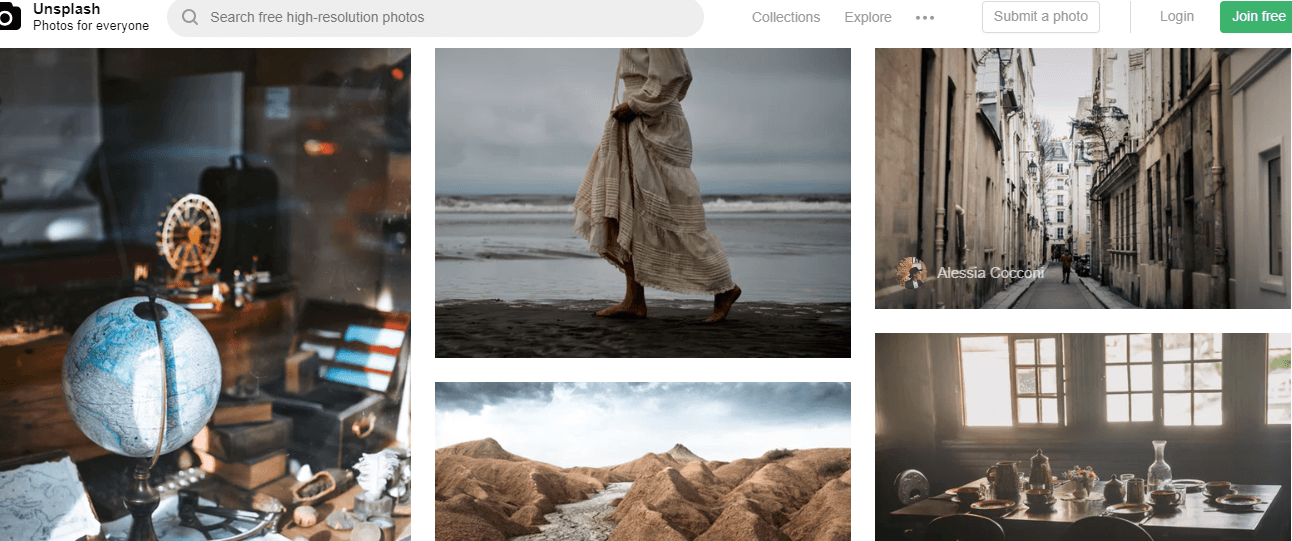 The website is such that anyone can have their pictures and is copyright-free under the upsplash license. It also showcases the trending images and its collection of photos is really beautiful. If you think you are good at clicking pictures, then you can also share your photograph on the website.
Here also you can download pictures from its wide categories. Also, below its search bar, it displays the popular searches people are making for images all over the world. It also has a "Trending" section on which you can see various popular pictures that people are downloading. You can also submit your original pictures if you want.
This is basically a photography community which if you want you can join. Also, there are beautiful and attractive pictures available of people, landscape, city, animals, and nature. All the images are not completely free but there is a creative common section that has images which are free to use.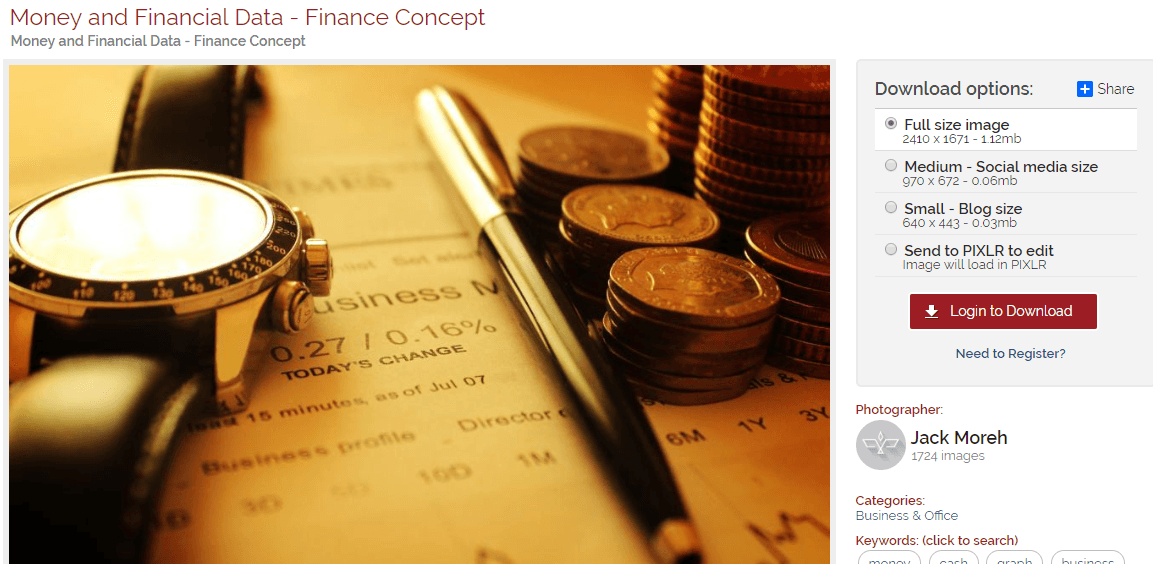 You can download as well as join the community with Freerange Stock. It has a wide range of photos of people, landscape, industry, food to name a few. You can have the pictures for personal use and also for the commercial purpose. If you want you can edit the pictures on Pixlr and then use the photos in blogs or website.
10. FreeDigitalPhotos
You can download it's free and premium stock photos and illustrations. You can use it for websites, advertising, newspapers, magazines, ebooks, music artwork and for many more purposes. All the free images are of higher quality. the images are produced by its community of professional stock photographers and digital illustrators.
I have given you a pretty much hefty list of websites from where you can get high-quality photographs for free. So bookmark these websites as you need not worry about the heavy subscription amount of photo websites like Shutterstock or iStockPhoto.