What is a Social Media Marketing Strategy?
"A Social Media Marketing strategy is simply what you plan to do and hope to achieve for your business, brand, products & services using Social Networks."
In today's day-to-day market, Social Media Marketing is in a continuous loop, people and businesses are building up new strategies for various purposes like
Build their presence on various social media platforms
Promote their product or services
Reach the targeted audience easily and in less time.
If the person doesn't know about your business, he cannot become your customer.
Social Media boosts your visibility among potential customers and also lets you reach a wide audience by saving a large amount of time and effort.
Once you create a business profile on all the major social networks like Facebook, Instagram & Twitter, you have nothing to lose. Even you can check daily insights of your page or profiles respective platforms.
Most social media platforms have built-in data analytics tools, which enable businesses and firms to track the progress, success, reach and engagement from ad campaigns.
10 Social Media Marketing Strategies for 2019
1. Instagram's IGTV To Market Your Business

Recently Instagram has officially launched IGTV is for watching long-form videos, this helped influencer marketing and social media marketing campaigns. 
IGTV is an opportunity to reach a wide audience—it is a unique feature, many influencers already have huge followings, so brands don't have to build an audience from scratch. It provides you with opportunity for your clients & followers, to get a better look of how do you work and what services you provide. This mobile-friendly platform will also allow you to target and provide valuable media to younger crowds of people, that spend lots of time on Instagram.
2. Repost for Instagram
Now it is very easy to repost the posts which you want to post on your Instagram profile or account with help of third-party applications such as Buffer, Regrann, Repost for Instagram etc. This helped marketers a lot since it's an instant and easiest way to post.
Therefore by copying link or URL of the particular post and pasting it into the third-party app, you can repost the photo or video including caption in it.
3. Creating Social Media Calendar
The common mistake generally marketers do while social media marketing is that content or posts are not saved or scheduled timely. You should always create a Social media calendar in Google sheet or Excel Sheet.
There are many other third-party apps with many amazing features which you can use like Coschedule, Hootsuite etc. In the social media calendar, you can write or save all the posts and they can be scheduled too (with date & time). This helps the marketer to create all the posts in a day or two and schedule them for a week or more.
4. YouTube Stories Feature
YouTube is coming up with stories feature, which is similar to Facebook, Instagram & Snapchat stories. This story feature will be beneficial to marketers & influencers by uploading creative/unique their short promotional videos of products & services.
These Stories are the collection of short videos that you can watch on the mobile YouTube app at the top of your Subscriptions feed, from the creator's Stories tab, from your homepage, or on some watch pages and also is not available for everybody. Each story lasts 7 days.
Only if you have 10,000 subscribers or more will you be able to utilize this extra feature which appears to be designed for channel promotion and community engagement.
5. Twitter character limit and automating or scheduling the tweets
Finally, two months before Twitter officially came up with the character limit for the tweets from 140 characters to 280 characters. This will help you to elaborate and write more content in tweets. As characters are increased, you can use more hashtags in your tweets as well.
In Social Media Marketing, when you are posting a tweet, scheduling posts or tweets plays a vital role. In that case, there are many third-party paid tools or application like Crowdfire, Hootsuite etc, which helps you to Schedule day to day tweets at one place and by putting it in the queue.
Selecting this option will ensure your post is posted at the best time to the selected Twitter account.
These applications also figure out the best time to post by analyzing the content that you have posted previously, to identify when your posts get the most engagement.
6. Live Video Streaming
Live video streaming is a major upcoming trend in Social Media Marketing. It helps you connect with your audience, so this is one of the best ways to gain their trust and build stronger customer relationships.
With live video streaming, you can organize a Question and Answer conversation, on a particular topic of product and services, which will help your clients and audiences to understand in better way.
You can also share live event such as Seminars, Cultural events, events in Colleges & Large Institutes etc. This makes an impact on the audience which turns them to come and visit your event in future time.
7. Video Content
Every year, video content continues to grow, and in 2019, video content is expected to once again dominate the market.
In fact, according to some experts, 80% of what we consume online will soon be video content. People trust more over on what they see in the video (especially live video) as compared to written content.
8. Chat-Bots
Chat-Bots are software you can talk to. Some are pre-programmed to answer specific questions. You can use these chat-bots to guide people to your products in messenger apps. You can also help them navigate your site and create a hyper-personalized user experience with your brand. The best example for this will be Facebook messenger Chat-bot.
Most customer inquiries can be solved quickly. You can use chatbots to answer FAQs and guide users through common processes and provide quick and efficient 24/7 customer service to your customer.
Soon you will start using Voice Search or Voice commands instead of typing or writing the content.
You may see people have also started using voice assistants like Siri, Google Assistant, Alexa etc. These voice assistants provide you with instant information as per your given command. For Example, if you give a command or ask a question what is the weather in Delhi today, it will provide you with exact information of the particular place you asked for.
9. Use Emojis To Express Yourself
Nowadays, your client's & customers expect businesses to be human, especially on social media. Emotions are an essential asset of business messages and campaigns for promoting their products through social media marketing.
Social media channels with a human voice and a personal touch are more likely to encourage engagement from audiences & followers. Emoji & GIFs can also help you to express emotions and reaction when texting or messaging followers and communities.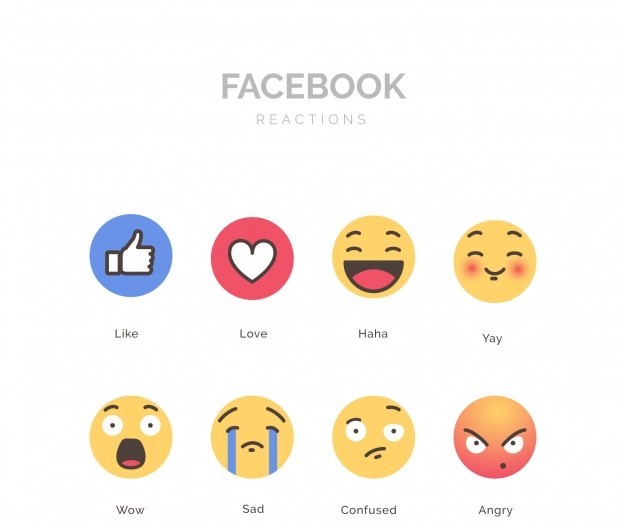 10. Use Different Titles for your Blogs and Social Media Posts (AI)
Many of the people use the same titles for their blog posts and social media post. Due to this, they lose clicks on their posts. Because if titles are not that attractive or catchy, the audience will not take interest in such posts. How to get more views on your posts? You should write headlines that generate more traffic & shares and people get engaged with your posts.
Try this tool named the #1 Headline Analyzer. By using this you can write better titles or headlines for your posts. This tool helps you to create the best headline for your posts and corrects your headline by giving better suggestions. You can find out whether the headline is common or uncommon, emotional or powerful.
Conclusion
According to me, these are some New Strategies for Social Media Marketing to be followed or boosted in 2019. Hope that this article helped you improve your Social Media Strategies.
If you have any doubt or suggestions regarding the above please let me know in the comment section below.