As a digital marketer, we all understand the importance of sharing content on social media. When handling multiple social media account for business, it becomes quite daunting to keep posting updates on all of the social media platforms each day.  We have found the solution to this and introduce you to an amazing tool – Buffer Publish – social media management, and scheduling tool. And this blog post is about step by step guide how to use buffer just like any professional will do.
Buffer is a free social media management tool which helps us manage all our social media handle at the same time from the same place. Buffer helps you post updates on Facebook, Instagram, LinkedIn, and Twitter. This social media management platform, will also help you in scheduling the various post on different platforms, analyze the results of the posts as well as see their engagements.
Let us see how to set up and use the Buffer account just like a professional.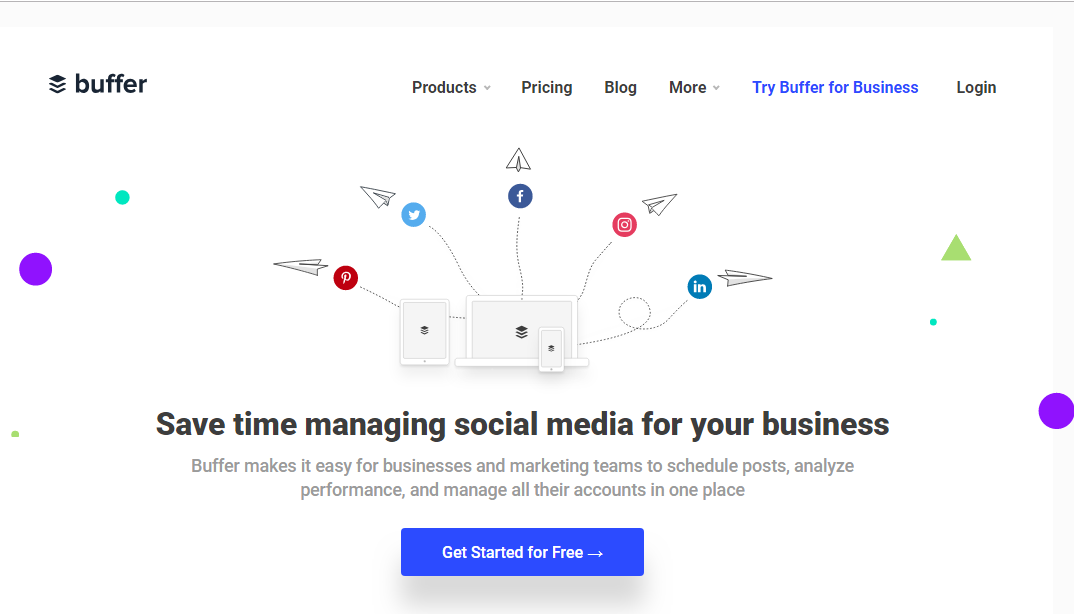 Step 1 – Sign in
Go to Buffer. com and sign in. you can sign in with any of your Facebook, Twitter, Linkedin accounts or your email id.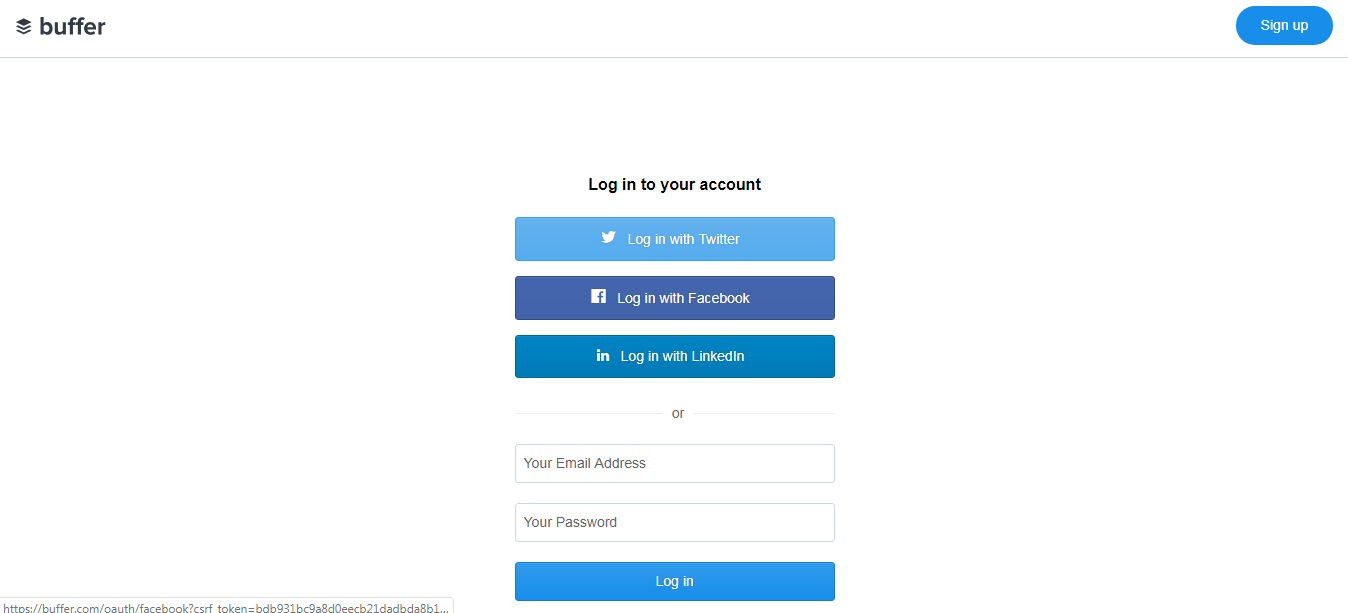 Step 2 – Connect to Social Media Accounts
Once you have logged in, you can connect your Facebook page, Facebook group, Instagram, Twitter, LinkedIn Page, LinkedIn Profile to your buffer account. Please note: You can connect only up to 3 accounts on your buffer account in the free version.
Step 3 – Write and Schedule
Once you've logged in you will come to the dashboard, where you can write post, schedule them, queue them and can see settings of each account.
Step 4 – Publish post, video or images
Write an update, you can add images and videos as well while updating. Once your post is ready you can choose all the accounts you want to post it on. You can also either share the update immediately or schedule it for later.
Step 5 – Check the Status & Analytics
You can view your post that is not yet published on social media under 'Queue'. Under the 'Sent Posts' you can see all the updates that are already published. On Buffer itself, you can view the insights or analytics of each post.
How to remove Social Media Account on Buffer
You can add or remove any social media account under the "Manage Social Account' section.
For instant sharing of articles, posts, and updates you can download Buffer extension for Google Chrome. Once you download the extension, you will be able to see the Buffer icon on the toolbar of the chrome browser
Also for managing social media on the go, you can download the Buffer App, its available on both Android and iOS.
So login to www.buffer.com and manage your social media with much ease!