Hey, do you know that you can do Affiliate Marketing on Pinterest and generate a passive source of income? However, if you are not sure how to, then don't worry! In this blog, I am going to share the Ultimate Guide for Affiliate Marketing on Pinterest and Make Money Online.
Affiliate Marketing refers to a method of promoting the product of other peoples for earning the commission. And if someone buys the product from your unique link you get a commission.
The commission may be some fixed price or some fixed percentage depending on the type of product you are promoting.
One of the amazing fact about the Affiliate Marketing is that if you take it seriously you can generate a good source of income and support you earning.
You can promote your affiliate product link with different methods like
Writing a blog
Sharing the link in your circle
Promoting the link using social media platforms.
In today's world, a large number of users are actively spending time on social media platforms and this number of users is increasing daily. Social Media platforms can be one of the best places to promote your affiliate product link and reach to maximum users as possible.
In this article, we are going to use Pinterest as a medium to promote the Affiliate Marketing product and make money online. Pinterest is a social network which provides the user a platform to share, explore new interest by posting creatives likes images and videos.
Guide for Affiliate Marketing on Pinterest -:
Create a Pinterest Account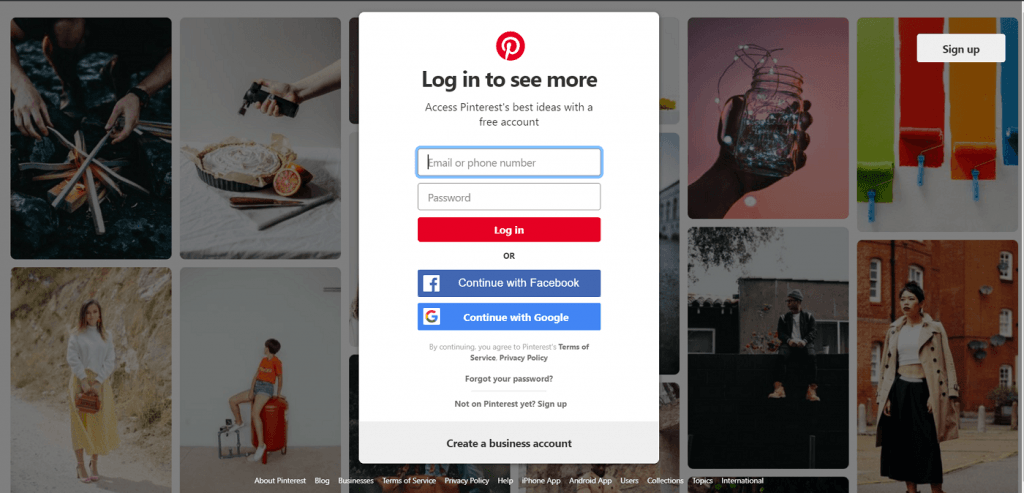 To start promoting affiliate product on Pinterest, you must have a Pinterest account. You can Sign Up on Pinterest using your Facebook account or Google Account. There is no need to create a new Pinterest account.
If you already have a Pinterest account, you can directly use that to promote your affiliate product.
Approval from the Affiliate Program
The next step after creating a Pinterest account is to apply for an affiliate program and get approval.
You can refer affiliate network like Clickbank, MaxBounty, JV Zoo, CJ to get various product to promote at one place.
After you get the approval from the Affiliate Program you will be provided with a unique link to promote the product.
While selecting the Affiliate Program remember that you always go for the affiliate program in which you are interested. You should definitely have some information about that product. If you have already used it, that would be cherry on the cake.
Promoting on Pinterest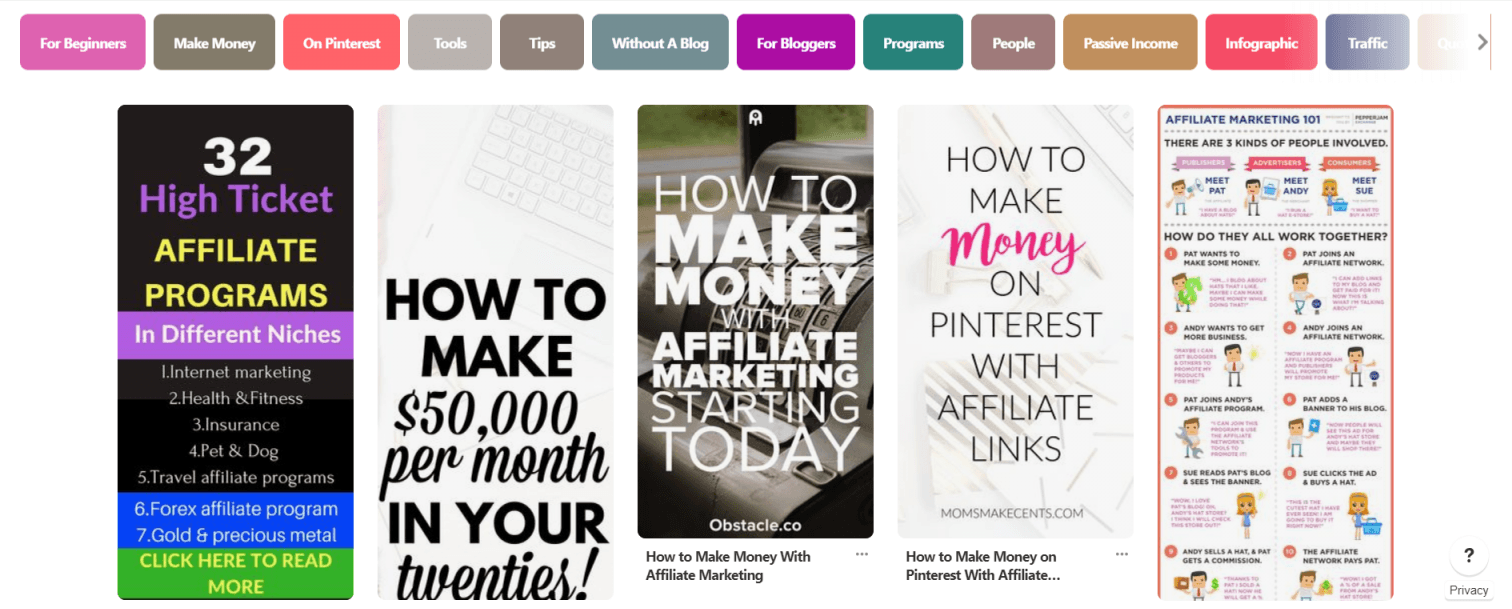 After you have a Pinterest account and an affiliate product link, you are ready to directly start pining the images of the affiliate product you want to promote using Pinterest.
For example, you can use free tools like Crello or Canva to create some attractive creatives.
However, every time it is not necessary that you have to create your own creatives. In fact, you can also use other users creatives and Re-pin them.
Always make sure that you use your affiliate product link when you use Re-pin option.
Generally, you should try to make different 20-30 boards and save the pins with the creative and affiliate product link you want to promote in those boards.
Pins with Effective Description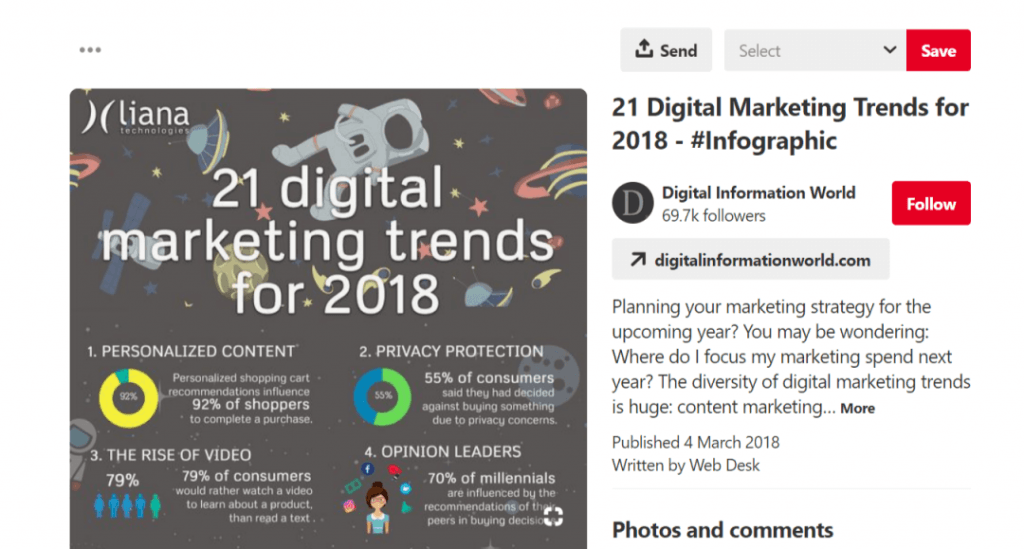 Pinterest allows you to put a small description with all the pin and re-pins you post. Pins with effective description means try use keywords relevant to the affiliate product in the post description.
Pins with relevant keywords in description increases the chances of showing your pins in the search result.
A lot of Pins
The algorithm of Pinterest is designed such that it shows the user with large numbers of pins on the top. Combination of pins and re-pins do the best.
It is usually suggested that you should create 20-30 boards related to your affiliate product. Try to pin and re-pin posts on the regular basis. One of the best ways to maintain your engagement with other users is that you pin or re-pin on the regular basis.
Re-pinning the post of the popular users on regular basis keep your Pinterest profile and account updated.
Automation tools like PinFollow, PinGroupie, Tailwind increase your chances to interact with more users.
I hope that the above guide has helped you understand Affiliate Marketing on Pinterest and make money online.
Share with us which social media platform you would like to use for Affiliate Marketing in the comment section below. Feel free to share your views regarding the article in the comment section.