With many Social Media platforms coming up and bringing so many new updates and features, Digital Branding is becoming a crucial part for Personal and Business strategy. Instagram is changing trends of Business and Personal branding from text based to more of Visual Content including Images and Video content. It is important to create a strategy to build rock solid personal and business brand on Instagram.
According to Stats provided by Omnicore,Instagram has 500 Million Daily Active Users. It is surprising to know that 32% of all Internet users are on Instagram. So it becomes essential for all businesses and personal brands to be active and engaging on Instagram.
Here are 18 proven and powerful tips that you can follow to Build Rock Solid Personal and Business Brand on Instagram.
1. Personal Branding
Creating your Personal brand with Instagram is easy. It starts with creating your Profile with information which itself adds to your Personal Branding.
Bio is the face of your Instagram Profile and it should be an impacting one. When deciding to follow you or not, your Bio helps prospective followers. Never leave the Bio Incomplete, a short description tells about you and your brand.
Celebrities, Brands, Public figures like Fitness Trainers, Athletes, Models have a verified badge sign on their profiles, which helps us find Official profiles of them.
For now Instagram doesn't allow to apply or purchase verified badge for our account. So you can project your profile as an authentic one by adding a link to our website, social media pages in our bio.
2. Build Trust to create rock solid Personal and Business Brand on Instagram
Digital Trust is the crucial element of any profile. Proving ourselves for this becomes difficult with other social media profiles. With Instagram its a bit easy as we share our day to day life happenings
Only knowing business side of a person makes us professionally connected. Personal photographs, events build a lasting connection and trust within your followers. They start to know you without physically meeting you.
3. Convert to Business Profile
Branding became easy for businesses after Business Pages and Accounts option is available on social media. Instagram offers us a similar option where we can convert our profile to a Business Profile by linking to our Facebook page.
Additional features get added to our account with Business Profile. Contact option appears on Business profile and and also we get to have account insights to analyse the data.
4. Use Hashtags Appropriately and Wisely
With so many search options available, hashtags refine our search. Use hashtags appropriately and wisely while keeping within the limit of 2200 characters. Use trending hashtags, refer competitors' hashtags and add relevant hashtags to your posts. Don't crowd posts with hashtags as that divert visitors sight from the actual content.
When using hashtags always keep in mind about the purpose and image of your brand.
5. Share on Facebook to build rock solid Personal and Business Brand on Instagram
Sharing is spreading and making your content go viral. Viral means more engagement, which solves your motive of Business branding.
Sharing your link of Instagram profile will itself help you connect with the audience and build trust.
Connect Instagram with your Facebook account – so sharing your content on Facebook will be just a click away.
Share your business profile in Facebook communities and various related groups. More followers to your account will help you in personal and business branding.
6. Use Geotagging
Adding a location to your post. This way the location will be available for searches. Also, people looking for certain location will also find you.
Business should always enable geo-tagging. This way followers and visitors can tag the business when they are there.
Geotag is available in a graphical form with Instagram stickers which can be added to post and highlighted.
Location of a post adds personal value to it and also makes its memorable.
7. Post Frequency
An active profile is the most followed account, Why will someone follow an inactive account ?
Frequency of posts tells audience about activeness of the profile. 2 to 3 images should be posted in a week, many profiles post them in a day and keep engagement on their accounts.
Post frequently so there is always something for audience in their feeds.
8. Promotion using Ads
Like Facebook, Instagram ad promotion helps in reaching our target audience. Spend on ad promotions with filtered audience. Targeting ad campaigns helps in reaching proper prospects with less money spent.
One of the way to filter audience is our custom list. Re-targeting audience who have visited us at least once, helps in direct reach.
Target your mail list as they are your direct customers.
9. Interaction using Comments
Follow  accounts of your field. Comment on them, this helps in personal and business branding. Engage with audience to keep them follow you. Solve queries and interact with followers, this is the basics of building trust.
Engagement helps create awareness of your account, so start interacting today!
10. Create an Impacting Profile
Like its said "Your First Impression is the Last Impression". Presentation is the key. Create a profile which leaves impact on the followers. Use new ways to display your content.
Use graphics to display content. Various softwares like Photoshop, Illustrator help in creating content. Canva a free online tool which can be used to create engaging visuals easily.
Content should be with good typography, fonts and colors. Focus should be on content which is the only way of communication on Instagram.
11. Check DM
Social media helps connect without contact details through messages. Direct Message helps reach our audience personally. After Setup of account, check and reply to messages regularly. Direct Message is an important feature provided.
We can send Images and videos in a direct message to other users. This feature helps give message in a secured manner.Unattended message have a negative impact on followers.
12. Insta Gallery On Blog (WP plugins to embed)
Content CTR increases when we display content at different platforms. Display Instagram Gallery on your Website or Blog.
WordPress plugins helps us embed Instagram gallery on website / blog. Embedding Instagram gallery makes visual profile readily available just a click away.
Website viewers also visit your Instagram profile through links available on website. Gallery helps increase the minutes per visit on the website. Viewers browse the website for a longer duration which helps us in website ranking.
13. Follow more people
Personal and Business Branding is seen in the numbers. Instagram followers and following are the numbers which speak about a brand.
Follow more people to create more connections. Connect with more people its helps your account. New connections and new relations add on to our Personal and Business Brand.
Increase in followers number helps us get more followers to our account. Organic traffic adds more numbers to our account.
So follow more and be a part of Digital Publicity.
14. Polls / Questions / Contests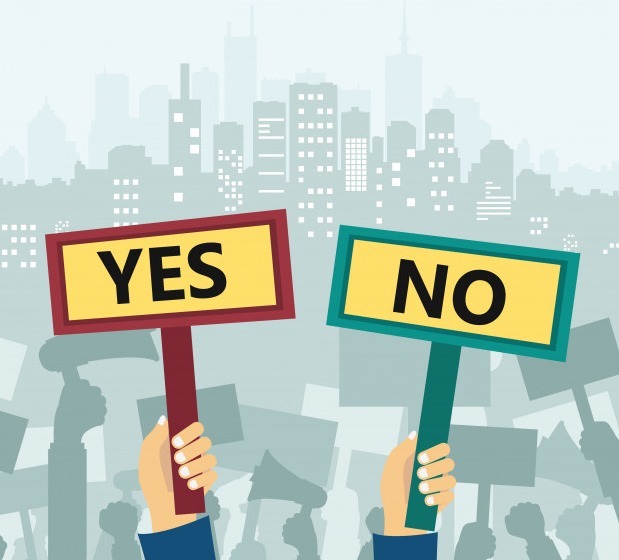 Create Polls to get ideas what kind of results or content people are expecting from you. You can create future content accordingly.
Polls can be added to Instagram Stories as well. Adding a poll is possible with Instagram stickers. People can reply to your polls for 24 hrs and can participate and help in your survey.
Polls, Contests, Questions help in engagement and build trust. A profile remains active with contests.
15. Good Quality Uploads & Images
Quality of content is more important than quantity. Uploading blurred, dull, dark images will cause your post being ignored. Such images don't attract visitors. With HD quality images, now the visitors expect good quality images from everyone.
Instagram offers a variety of filters too which can rectify and improve your image visibility. Different preset filters should be used. Advanced options to improve brightness, contrast and various other parameters of an image are also available.
16. 30sec / 2min Videos
According to the statistics when Video feature was introduced on Instagram, 5 million videos were uploaded in the first 24 hours.
Instagram Video feature allows us to add max 2 minutes video as a post. A launch video can easily be added to your post which remains on the profile.
A promo video of 30 seconds on the story will help build curiosity for the upcoming product or service. Work in progress, preparation videos help build a connection and personal trust with audience. Upload such videos on your story and post in two lengths.
17. Insta Live
Sharing knowledge with Live Videos is like interacting with your coach and learning in a long distance format. With Skype, Whatsapp calls we reach with contact details. With live video we reach people on Social media.
Live Videos are a two way communication channel and initiate interaction. Queries or feedback can be received during these live video sessions. A notification of "Live" on your story implies that you are live now and each and every follower gets this notification.
Live videos are unique, as they are one take unedited video. Instagram helps us connect Globally with Instagram Live Feature.
18. How to Videos
55% of people watch videos online every day. Videos are the most engaging content on Social media. Various video types like animated, live, short stories, motivational etc are being consumed.
With webinars, e-download online learning through videos is trending now a days. How-to videos are a part of e-learning. These videos teach lessons in a very short duration. Sharing recipes, or how to use an equipment, how to solve a particular problem or  lessons etc in video format saves time and deliver content or message in a visual way to the audience.
Questions & Answer's
We had conducted a Facebook Live session at Staenz on 'Tips and tricks to build successful Personal And Business Brand on Instagram'. We received a few questions from the audience. You can find the answers to those questions below:
Q1. How can we use Instagram stories to reach more people ? Because for a celebrity it's easy to gain followers. But for a brand..how is it possible ?
Celebrities have Fan following, so they reach easily. We should post engaging content on Instagram Stories like Questions , Polls etc. Engaging and relevant content will increase your reach.
Q2. Is it necessary to have a blue tick in front of your username ?
Verified account ie. blue tick is not necessary. It is for Celebrities, Public Figures. It is necessary for them to distinguish their Official Profiles from Spam or duplicate accounts.
Q3. How can we reach people through Instagram ? What are the ways?
Comments, Ad Promotions, Stories are the ways through which we can reach more people. Creating Effective strategy and graphical content will help reach more people.
Engaging People with more comments and communicating with them will help to build a good connection with them.
Q4. Should we make Instagram Account Private?
Instagram Account can be made Private, if you plan to share personal pictures. To avoid miss-use we can keep Private Profile.
For Business Profiles we should avoid keeping Private Account as more are the followers more is the engagement.
Conclusion
Instagram is a great Source for involving and engaging your audience and improving your Personal and Business Branding.
A well Planned Strategy with proper Content will help you add value to your brand. Do share with us about your strategy and how it helped your Business on Instagram.