Posting selfies, updating statuses, playing games, browsing information, reading articles, shopping, e-learning…everything is online now.
Having a website or mobile application is like having an asset nowadays. Everyone refers the website or a mobile App to fetch the data, to inquire, to search for anything. Every business is trying to promote their products and services through internet. The nature of the company or the quality of their products is judged by their website or App. Web presence is playing a vital role in the reputation of the company.
Well designed website and a Mobile App play a key role to enhance the reach of your products and services.
It is for sure; Web Application and Mobile Application developers are in demand nowadays.
We will have a look the benefits of learning the skills in Web and Mobile Application Development.
#1. Job opportunities?
Growing number of internet users and subsequent increase in websites and mobile Apps have resulted in the high demand for qualified web and mobile applications professionals in India as well as abroad.
If you are looking for a job after the completion of the course, here are some profiles you may get
Front End Developers
Back-end developers
Web Application developers.
Mobile App developers
Web analyst
UI Designer
Web and Mobile App development covers all the people who plan, build and manages the application or website. You can be a team member of an entry-level developer. You can be the team leader as well as project manager depending on your work history and experience.
Salary Range
Glassdoor is a website where employees and former employees anonymously review companies and their management. According to Glassdoor giants like TCS, Cognizant pays up to Rs. 1.6 Million/Annum to the web developer. While Accenture and Infosys pay up to Rs.6, 50,000/A. According to Glassdoor, the average salary for web developer in India is Rs.3, 79,215/A,
Where in the US, it is $88,488/A.You can get a decent amount of salary if you are highly skilled. You need to be updated with recent ongoing technologies and or sometimes you need to be reskilled.
#2. Be your own boss, Become an Entrepreneur.
If you have an innovative idea, you can be an entrepreneur and start a company. Or you can be a co-founder of a company if you can execute anybody's idea with your development knowledge. It might happen that someone has the idea, but s/he cannot afford the professional developers to develop the application, but s/he can partner with someone. If you think, that will work, you can make your decision to partner. Initially, you may not get good returns, or sometimes nothing but you can earn a lot if you will execute the idea in a right direction. You will need a lot of patience for this. So, rather than searching for jobs or working in undesirable work culture, you can create your own.
#3. Game developer.
A game developer or programmer creates art and writes the source codes for games that are played on the computer or smartphones and gaming consoles. S/he is responsible for developing the complete package for that. With the explosive growth in the smartphone market and users, the game market is also increasing. It is not all about how much experience you have, you must have an engaging product. You can get a good job having a good amount of salary in gaming companies. Some of the companies even share their profit with their employees. You can design and own a game and you can earn a lot by introducing it to App stores. The income in this field depends upon the number of downloads and advertisements you are running.
There are so many games like subway surfer, Dr. Driving, Candy crush which are having more than 500 million downloads.
The salary range for video game developers in India is Rs. 2,06,279/- to 19,33,728 while in US is $85,000/- per annum.
#4. Mobile Application Development is on Boom


A south London schoolboy, Nick D. Aloisio has become one of the world's youngest tech millionaires after selling his mobile app Summly to Yahoo. Nick received almost $30 million in return from Yahoo according to news reports. The app summarises news stories. Nick will join Yahoo's London office, while two Summly employees will join the firm in San Francisco.
What a great achievement at the age of 16 only!! This is the power of Mobile application in this era of the internet. You can also find a solution for the problem and can develop the app accordingly. Who knows, you may be the next Nick.
Businesses typically develop mobile applications for multiple platforms at once, to maximize market penetration and return on investment. The growing smartphone market in India provides numerous career opportunities to the budding app developers in India. You can easily get a job as an app developer if you are skilled in development. The average salary for an app developer in India is Rs. 4, 87,187/- according to payscale.com.It may vary depending on the company and the skill set you carry. If you are mid-ranged experienced, you can get paid around $47,000/- to $1, 06,980/- in the US.
#5. Teaching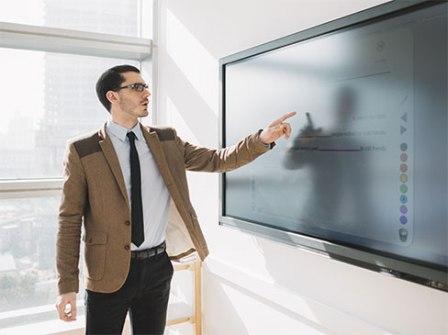 You can earn an extra income by teaching in an institute as a part-time while doing a job. You just have to spend 1.5 or 2 hrs a day. Sometimes on the weekends only. There are so many institutes which are looking for industry person to deliver the practical knowledge to their students. They are ready to pay a good amount to such people. According to Payscale.com, a website for salary reviews, you can get up to 2000/- per hour. Teachers at such institutes are earning several lacs per year or sometime millions.
You can opt for it as your regular profession you are passionate about it. You can start your own coaching institute.One more thing to add, e-Learning is becoming a very popular way of learning. There are so many e-learning platforms like edX, Coursera, Udemy etc. You can introduce your course on those platforms also and you can earn a lot from that. You can also design a course with CD, DVD materials and you can sell it on an online shopping website.
#6. Freelancing
Freelancing offers a lot of flexibility than a regular working in offices.
The Internet gives us the freedom to work from anywhere we are. We just need a computer system and the internet connection. There is no need to present at a physical workplace as this is also present online. This flexibility has a lot of benefits like you can control your workload; you're less likely to get sick. You can have as many as breaks and sleep as you want. The main advantage of freelancing work is that you can stay with your family all the time.There are so many companies who are working with remotely working developers. You can find many of the opportunities to work as a freelancer when you will refer the internet. You can avail a complete project or you can be a part of the project of the company and can work remotely. There are many types of projects you can get as a freelancer, like a fix price projects, hourly projects etc. The prices for hourly projects start from $10/hr to $50/hr. whereas for fixed price projects, the price may vary depending upon nature and complexity.
#7. Better ROI, Easy availability of the institutes
"If you want to be truly successful, invest in yourself to get the knowledge. You need to find your unique factor. When you find it and focus on it and persevere, your success will blossom"……………….. Sydney Madwed.
A very true and inspiring quote regarding the investment. It is always better to invest in yourself to peruse the knowledge and skills. You can easily find the institute in your city which will help you to be skilled according to the time. You need to find such institute whose teachers are the industry experts and have the practical knowledge about the subject and recent technologies.
Learning from them will be always beneficial because you will learn the practical skills and can get recently updated knowledge.
#8. Community Support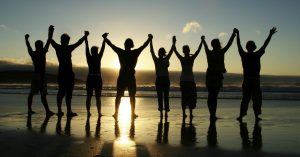 "It's always good to have a helping hand at the start. No matter how incredibly smart you think you are, or how brilliant, disruptive or plain off-the-wall, your new concept might be, every start-up team needs at least one good mentor." – Richard Branson, founder, and CEO of Virgin.
Working in a community gives us the chance to learn from one another. The community contains many people having a different area of expertise. It is a group of like-minded people. You can always get the benefits from the experience of the others, so you can avoid making costly mistakes. If you are stuck at a point where you are not able to proceed, in this situation, you can take help of the community to resolve that problem. You can rely on the people who know the subject well.  Working in a community gives the different views on a single topic. You can have different ideas and solutions for that.
There are very good communities for Web and Mobile Developers like
Stack Overflow – Where Developers Learn, Share, & Build Careers
Software Engineering Stack Exchange
Hashnode – Helping software developers stay relevant & connected
Geekli.st – For geeks to share what they've done and connect with great companies
Coderwall – A community of great programmers and their programming
#9. Build a Good Network, Worldwide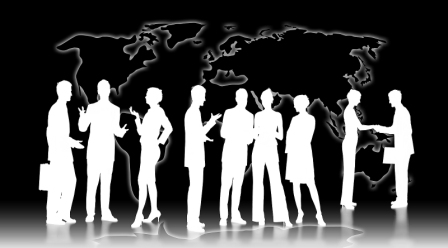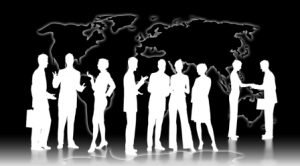 Working in a community gives the chance to build good connections. These are very much important to improve a professional career. You can get in touch with anybody around the world. There is no barrier, as the internet is the medium. If you wish to relocate to abroad, you can find a good job from their recommendation.
#10. No Need for the college degree
This is the key benefit that you don't need a college degree to learn the web or mobile application development. Everything starts at the beginner's level. The pay is based on the knowledge you have, not the education level.
So if you are good at programming and want to pursue a career in Web Application Development or Mobile Application Development, you are on a good career path. There are tremendous amount of opportunities and a very good payscale or freelancing opportunities for good developers. If you are new to the field of web and mobile development, you can start learning online or taking a short 3-4 months course from a good Web and Mobile Development training institute in your city.
STOP PROCRASTINATING, START DOING NOW