In today's competitive world, it has become really difficult to settle yourself with what you have. And when it comes to a job, it is more difficult. We keep on reading in the news about various countries changing their work permit status and work visa status. So it has become even more strenuous to get a job. Many companies lay off their employees because of some internal issues. In such cases, it is really an arduous task for the person to cope up with the phase of unemployment. If you are experiencing the phase of unemployment, then you do not worry about it. I have the perfect solution, learn digital marketing to start own business. Once you learn, you will be able to start digital marketing business from home.
If we look at some statistics, then the rate of unemployment was 4.1% in the USA and 3.6% in India in  2017. When a person gets unemployed, he tries out various things like opening small shops and going door to door to sell something. But that's not everyone's cup of tea.
As we all know, now that the word is shifting towards the trend of digital from traditional, it is important that each one of us should get familiar with the term digital marketing. We all use mobile, laptops, tablets to search for various things, but it is more than that. If you have a laptop and if you know what digital marketing is, then you can start your own business right from your home. All you need is an idea and you are good to go.
Nowadays, large-scale as well as small-scale companies are investing in digital marketing activities. This is because they know that their most of the market can be found on the digital front and they are getting a good amount of leads from there. So I strongly feel that each one of us must learn digital marketing today as you never know when you will need it. And whatever you learn in this field, it will never ever go waste.
Importance of learning Digital Marketing
Digital marketing today is considered the future of marketing. This is because the digital marketing is like an ocean and it is never going to get over and very soon it is going to take over all the traditional forms of marketing. Why I am stressing here that you should learn digital marketing is because there is a lot of demand for digital marketers but the problem is there is a very less workforce to take up the jobs.
So if you are aiming to do a job or even to start your own business, then digital marketing is a good option. You can go in any sector, be it medical, industrial, hospitality, education, all the options get open for you.
The best part of learning digital marketing is that you not only get to start your own business but also you are paid really well. The average salary of a digital marketer is between 5 to 6 lakhs per annum. And once you gain experience you earn more with time.
Work From Anywhere
Once you enroll in the course of digital marketing, you can actually work from anywhere from any corner of the world. It is not necessary to join a bigger institute to learn digital marketing. You get good courses even in small cities. All you need to learn are the concepts and once you start implementing those, you will learn more every day.
The perks of being a digital marketing are that you get to work from home or from any cafe or from a co-working space.
Leena Khatri, who always wanted to start something of her own learned digital marketing and started off with her own website of digital marketing. She now is a freelancer and takes up the projects of the clients. She works from home or goes to the client's office. So basically she is all on her own after learning digital marketing.
Requires low investment
If you become a digital marketer, you will require minimal investment to start off your own business. If you are aiming to start off with your own website then all you need is a domain name that comes for just ₹149 for the first year. So you can literally start off even if you have just ₹500 in your pocket.
Pallavi Shewale has classes in various programming languages. She thought that she is lacking somewhere when it comes to the marketing part. So she decided to learn digital marketing and now she not only has her own website but also runs Facebook ads to get more admissions. She also takes up website development project for various clients.
The option of having multiple jobs
If you are doing a part-time job already band still aiming to start off something of your own, then you have another option. Suppose you are working in a cafe and you have already done the course of digital marketing then at night you can work on your business website or blog. So you have the option to do multiple jobs at a time with digital marketing.
Various options open after learning digital marketing
1.Start your own blog
Once you learn digital marketing you can commence your own blog. Be it anything. You can write things of your interest. Pick a topic and start writing on it. But also you have to do the research as to what trends are going on in the market. What people prefer to read, do some SEO for the blog so that it will rank higher in the search rankings.
You can write blogs on travel, photography, marketing, technology, medical to name a few. You can check out the sites of some famous bloggers and analyze why they are getting good traffic. Make sure that you are writing a kickass content.
2. Be an affiliate marketer
If you are interested in reviewing a product, then you can become an affiliate marketer. All you have to do is write about a particular product and provide the affiliate link to the product on your blog. If the reader likes the product through your blog and clicks on that affiliate link to make the purchase, then you become eligible for a commission from that company.
3. Become a freelancer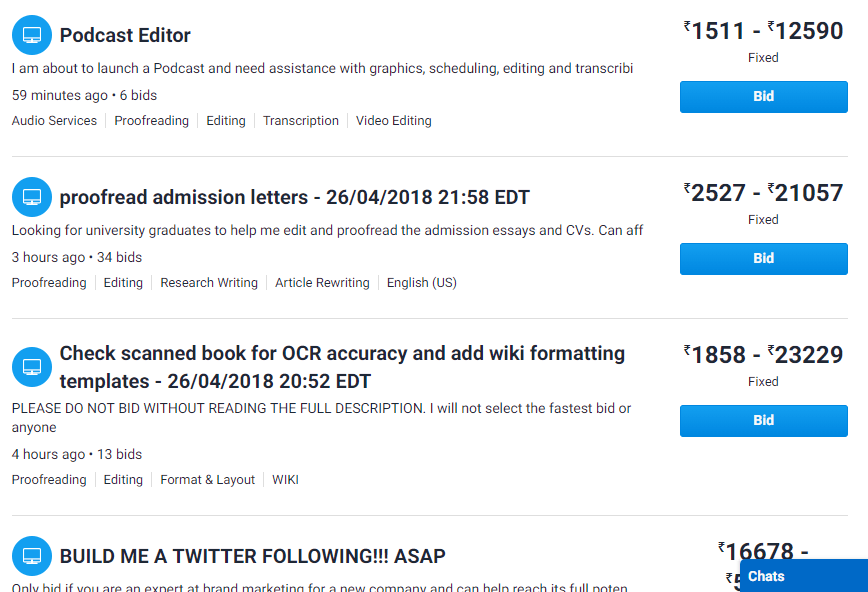 Now that you have learned digital marketing, then you can become a freelancer as well. Just like Leena Khatri is doing. You can take up the projects from the clients and plan out digital marketing strategies for them. This includes handling social media, creating SEO strategies, inbound marketing etc.
4. Become a content writer
If you are good at writing content as per the reader's expectation then you can start off with the business of content writing. Connect with the startups and other businesses as all of them have the requirement for a content writer. You can even work from home as all the work goes online.
5. Start a drop shipping business
This one is really a powerful business one can opt for. Drop shipping is such a business in which the merchant does not keep any inventory. He collaborates with the manufacturer and the manufacturer takes care of all the processes and the merchant only enjoys the profit. In this, all you need to create an e-commerce website with the help of Shopify or any another platform and you are good to go.
All I want to say is that, if one door is closed, another door automatically opens if you find the right avenues. Digital marketing is a never dying field and will more in demand in the near future. All you have to do is find the opportunity and work on those. Learning digital marketing is indeed going to be one of the best and wise decisions of your life, so do not hesitate. Learn digital marketing and get started with your own business and a channel of good income today!