To dive deep into 'The State of Professional Education in Nashik' or Professional Skill Development in Nashik, we have to consider history as well as the current scenario of the Indian job market. It is also needed to consider the present state of our educational system as well as solutions for the shortcomings.
This article focuses the viewpoint on present scenario. This also contains steps to be taken to sustain in tomorrow's IT world and to move forward to increase the level of skill development in Nashik.
First, we can take a glance at current scenario of skill development in Nashik and all over India
#1. Indian Job Market as of 2017 and Current Scenario
Digital marketing has given us an easy access to data, discussions, and articles on trending topics. Now-a-days I am very much active in social media like Facebook, LinkedIn. So I am aware of the current situation of Indian job market in IT industry.
One of the worst-hit sectors in India is IT. The IT sector helped the Indian youth for more than two decades to fetch well-paid jobs straight out of college. It doesn't matter if someone has studied Computer Science, Electronics, and Civil or Mechanical. A major chunk of the engineering graduates opt for the IT sector.
But these past few days, when I was just going through some articles and newspaper reports, major companies like Infosys, Wipro, Tech Mahindra and Cognizant are in the process of laying off hundreds of employees.
McKinsey India, in 2017 has researched about the IT field scenario. The report shows that the IT sector in India will lose 200,000 software jobs per year for the next three years.
#2. Industry Opinion on skill development in Nashik & all over India – the Reality
McKinsey India Managing Director Noshir Kaka says "The bigger challenge ahead for the industry will be to re-train 50-60 percent of the workforce as there will be a significant shift in technologies. The industry employs 3.9 million people and the majority of them have to be re-trained (NASSCOM PDF Report)." Industry players such as TCS and Infosys have said they will look at re-skilling and leveraging the experienced workforce at the same time to drive the digital transformation. This means that it is a need of the industry that the workforce should be highly skilled and updated with recent innovations and technologies.
This implies that students who are taking professional education right now in the colleges and universities as well as the professionals who are working in the industry need to update their skills according to time.
Now we will take a look at the education system which takes care of shaping this workforce.
#3 The State of Professional Education System in India
According to the survey of different agencies of the world like Times Higher Education, the top Indian universities do not find a place even in the first 250 top universities in the world. This has become a startling fact and a big worry for India. The ranking of autonomous institutes like IITs, IIMs, government institutes like central universities and old universities such as Calcutta University ranks below 300 in the world. At one end, we claim that India would rank 3rd among all countries by 2020 in education. If we observe overall ranking of relevant institutions, it is seen that in the year 2000, out of 500 there were only 2 Indian Universities / Institutes which were featured in the list and only one was from China.
Now almost after 18 years, there is the no single university of India in top 200 of the world ranking.
That means we are falling our place every year.
On the other hand, technology is changing so rapidly. Many of the industries are adapting those to enhance the quality and productivity. This is why many of the students catch the flight to fly abroad for the higher education.
#4 What about Nashik? What about the condition Skill Development in Nashik?
Nashik is also a part of the system, so the condition is not different.
There are almost 14 Engineering colleges, 14 Polytechnic colleges, 13 of Pharmacy, 9 of BBA and 13 MBA colleges in Nashik. There are some other institutes also which provides distance education programs in these fields. We will consider simple and rough figures.
At least 250 students pass out from each college every year. That means that every year almost 15,750 students complete their graduation by spending almost 6-7 lacs and starts searching jobs based on that.
We all know the fact that there is less number of jobs available than the number of applicants. The current scenario which we discussed above indicates that there is a huge competition to find a good job that is fully based on the required skill set for the position. Now, the point is, are we really learning the right skills and technologies which are required for the industry? The answer is No. The news of layoff shows that. Though the number of applicants is far more than the number of jobs, still some of the places are vacant because of the lack of skill sets required for that position. This means that we are lagging in providing the right, trending, ongoing technology-based education.
#5 Efforts by Colleges and Universities
But now-a-days, colleges are also trying to bridge the gap between the education system and the industry. They are arranging the workshops, expert's talks, entrepreneurship summits, so there will be interaction and exchange of ideas. But, acquiring skills is not a short-term process. It requires full dedication and continuation in terms of practice rather than a workshop or an expert talk once a semester.
This does not fulfill the need for the industry. Because there may be certain limitations also on colleges and universities and it doesn't look that much feasible to continually train the faculty and modify the infrastructure of the colleges every time and every day.
Everyone wants a good job with a decent amount of salary after investing a huge in education. Though they have a college degree, still they are eager to learn some more skills somewhere from outside. They just need a right and up-to-date platform.
This loophole resulted in the birth of Private coaching institutes.
#6 The Condition of Coaching Institutes for Skill Development in Nashik and all over India
Many students are now moving towards these institutes to learn required skills to get the right job with good salary.
Let's consider an example of Digital Marketing sector. After completing their BBA or MBA or B.Com or Engineering as well, many students go to perceive professional course in Digital Marketing, Online Business Strategies, Creative Designing or Video Creation and Editing for Video Marketing. Many of the institutes claim to provide professional training with live projects. We need to examine these institutes before going with them.
Are they really cultivating the latest skill sets in the students which are actually being searched by the recruiting companies? Or are they just grabbing the huge amount of fees just for their bread and butter?
Many of the institutes are delivering the outdated technologies. They are following conventional black-board to notebook method for teaching, rather than fully practical based exercise. To provide the latest, professional knowledge, these institutes were born. But now they are also following conventional method of teaching with outdated course contents.
The recent study by Aspiring Minds, an employ-ability assessment company, says – 95% of IT and software engineering graduates in India are unemployable. The problem lies within the education system in India.
#7 What is the root of this grave problem?
The problem is, the one who is actually doing the real work is not teaching, and the one who is teaching is not in touch with the latest technology trends. This is the reason which is responsible for the current situation with professional education all over in India.
The condition of the market implies that, after completion of such course, still many of the students are not getting the desired job and company.
Today's India is Entrepreneur's India. People are innovating ideas, implementing them and forming the start-ups. Every day, so many companies are taking birth from last few years.  During the initial days, they require a candidate having maximum skills. This is why recruiters mention in their job posting, "Only Experienced can apply". Because those skills come up with experience and how can freshers have experience?
Pravin Rao, the COO of Infosys said at NASSCOM, "The kind of skills we are looking for today is different, it is important to learn some of the new technologies and re-skilling is important. It is a combination of things."
So, it is a need that you should learn the skills with recent technologies before entering into the industry.
One thing I like very much about the doctors and medical education system. They get their degree after completing their practice for some years. It is very necessary to perform and learn rather than just to read and write.
#8 What can we do now – The Action Item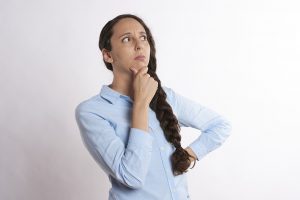 There is only a thing we can do to get out of this box, is by thinking out of the box. Change takes place within our self.  We can find someone and learn from the one who is actually doing a work and performing in the industry. It is always better to get in touch with such people who are professionals and are coaching. We need to learn from them. By this way, we can learn the exact things which are going in the industry and required for it.  It is difficult to change the whole education system, but at least we can make smart decisions to acquire skills.
#9 Expert Advice for students and professionals
It is a need of time to up-skill yourself with new technologies. You can do this by pursuing some professional courses from the institutes which are already handling some challenging projects based on the latest technology. I know, that will take more money even after the spending for graduation, but this is the best investment as you will invest in yourself and this will give huge returns.
Find a good mentor to be updated and stay in demand.
Learn by practically doing.
Get certified with practical knowledge.
Be an expert and start booming.
I would like to share one quote from my office wall which I like the most,
So, be updated, be with time, otherwise, it will walk all over you!