Digital Marketing is a fantastic career nowadays. As the world is switching towards digitization, it is very important to be aware about the Digital Marketing for Management students. They must be updated with recent techniques and ways used by the industries.      MBA professionals having Digital Marketing skills are in demand nowadays. But in regular curriculum and syllabus, it is not possible to include Digital Marketing. Because for the teaching and training, it requires industry experts. So to bridge this gap, Staenz conducts Digital Marketing Workshop at MBA college in Nashik.
Hence, in order to make awareness about Digital Marketing among the management students, JDC Bytco IMSR, a well known institute for MBA in Nashik, had arranged an Expert Talk on 'Digital Marketing' in collaboration with Staenz. It was on 17th Feb, 2018. Mr. Sanjeev Mishra, a well-known Expert in Digital Marketing had delivered this session.
We received very warm welcome by all the students and especially Dr. Mrs. Bhavana Shetty.
The talk started with basic introduction of the speaker and his work and experience in the field of Digital Marketing. Then, the coordinators presented their basic research on Digital Marketing to the students and handed the charge of the talk to Sanjeev Sir.
The talk started with "Digital Marketing: The way we know'. In this initial part of the talk, he discussed the Digital Marketing, as many of us know. We know the social media only to post stories, photos, like, share etc. But it is far beyond that. Smart businesses use social media very widely. According to Sanjeev, if you do not have a strategy for it, nothing is going to work. Digital Marketing needs a strategy. If you have a good strategy and implementation plan, then only you will get the hike in a business. He demonstrated that how social media is an important tool for businesses. Later he talked about search engine optimization, affiliate marketing, email marketing, which are very important modules of Digital Marketing.
Here are some key points from Digital Marketing Expert talk.
It is very easy to learn, as it is 100% non technical course.
Students can build their own website as their online resume without writing a piece of code.
Digital Marketing is the future of marketing, companies are demanding more digital marketers.
Social Media platforms like Facebook, Instagram, Twitter, Snapchat, YouTube have now become powerful platforms to promote businesses and brands.
MBA gives you the understanding of business, and Digital Marketing teaches how to reach your prospective.
With knowledge of Digital Marketing, professionals can combine their strategies to increase sales.
Having knowledge of Digital Marketing along with your MBA, your resume carries the weight over other candidates.
Today, companies requires all in one expert who can help them grow in 360 degree.
The talk was full of practical demos. Also, the interaction was very good where students were asking their queries and doubts to Sanjeev, and he could answer all of them.
At the end of the talk, we conducted one Quiz competition. Students were asked to answer 10 MCQs related to GK and Digital Marketing.
Ankita Salunkhe, Prajakta Nikam, Soni Khillare, Prerana More, Krutika Sahijwani, Aniket Gaikwad and Siddharth Torane performed well in the quiz and received prizes.
All of them visited the Staenz to collect the prize.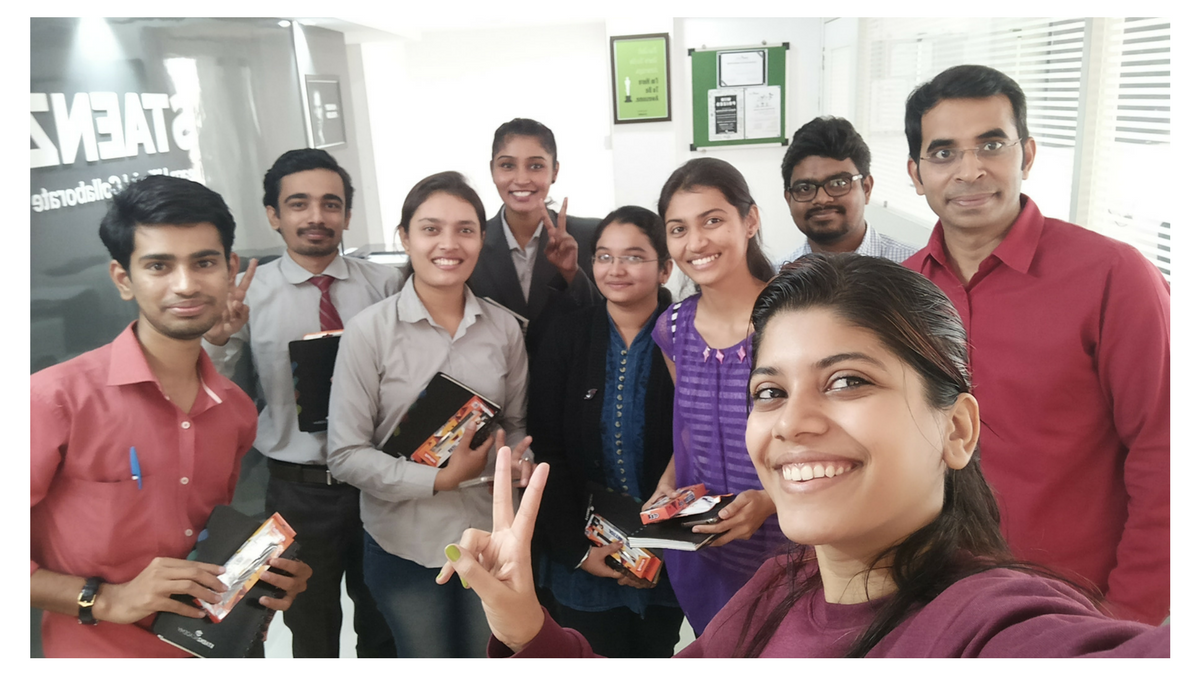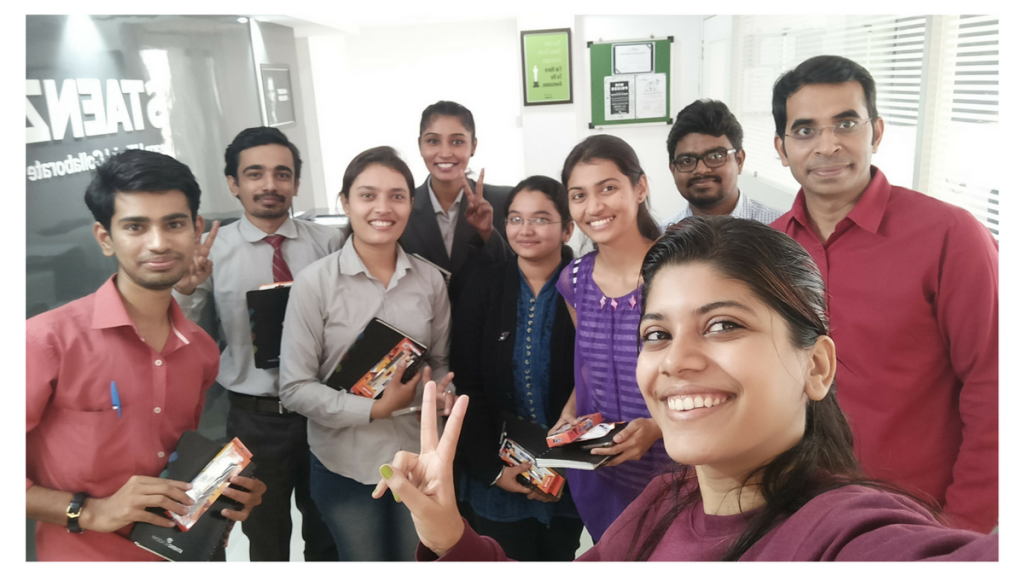 Dr. Mrs. Bhavana Shetty said that the students nowadays require to be skilled with additional knowledge and techniques to get good jobs. For this purpose, a 1-day or 2-day Digital Marketing Workshop at MBA college in Nashik will be very beneficial for the students, Sanjeev added. Staenz conducts Digital Marketing workshops at MBA colleges in Nashik. So management students can up-skill themselves with Digital Marketing and keep themselves updated.
It was very glad to interact with students, and we've got amazing feedback about the talk and it's content.