A dynamic online presence of a website for financial institutions can build its trust and authenticity in the market. A remarkable presence can lead to growth in newer prospects and increased conversions and leads. Thus, it has become a necessity today for every financial institution to come up with unique hacks of increasing credibility.
The marketplace has been loaded with competitors where each one is busy finding their happy place. So all you can do is get started in the right direction and get ahead of competitors.
Here is the ultimate checklist for financial services website that will help you to put yourself in the user's shoe. It will also boost website to make a mark in the online market.
1. Personalized Giveaway for Each Individual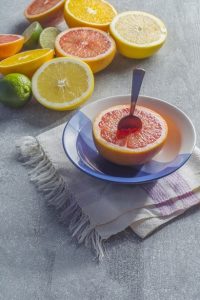 When it comes to financial services, there is a lot to offer to the customers. Therefore, to make it easily accessible, website can be divided into different sections so that the visitor can take the action quickly. Like YesBank's website, keep separate sections for personal, corporate, business and digital finances. Keeping it categorized will make the user choose and decide the next line of action.
For instance, if a client is interested in two-wheeler finance, then he or she should be able to find it quickly instead of keep searching it on the page. The navigation towards each option should be easy. All you need to do is to think from a user's perspective. What kind of problems he or she might face while accessing the website and work accordingly.
2. Visible Login Menu
The menu bar, that contains the tabs of home, company information, investors, and login should be visible to the user. Many times, it is seen that the login option is invisible or somewhere in the corner of the website, That should not happen. The login menu should always be clearly seen so that the user can easily access it. It is an important protocol that should be followed by every financial services website.
3. Website for Financial Services Must Have a Clutter-free Look
Successful financial websites have engaging and informative content. And also it should be kept in mind that the website is clean and subtle to eyes. A user always wants to look at something that provides a clutter-free experience.
Again, think from a user's point of view and then design the page. Also, you have to make sure to add all the necessary content that you intend to show to your visitors.
Make sure that content is capable of converting the visitor into the customer.
4. Lead Magnets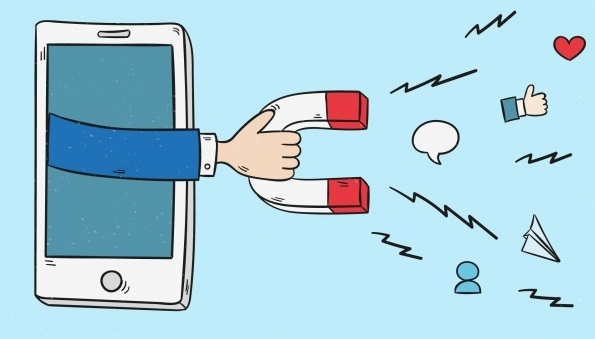 Lead Magnets usually offer a piece of digital, downloadable content, such as a free PDF checklist, report, eBook, whitepaper, and videos. But in case of a website for financial institutions, it is usually the annual reports.
The financial services website can offer the visitors an email optimization form to get access to the annual reports.
Therefore, in this way the company can track the interested users and convert them into leads.

5. Convert Visitor into a Customer
Every financial services website aims to grab more customer with each click. Thus, in order to do that, ensure you have content that is relevant and helpful to your core users.
Analyze keywords they use in searches to find your website as a means to better understand how to improve your messaging, page titles, topics, and descriptions of the gated content.
Also, try to publish useful content on your financial services website that will attract more traffic.
6. Virtual Assistant Works the Best
Since, everything is on the fingertips these days, keeping a virtual assistant for your financial services website will help you a lot.
The option of virtual assistant will help the user to book an appointment with your sales executive quickly.
The company and the client both can make use of Calendly to schedule meetings and appointments without any hassle. Using such tools can keep both the parties at ease every time.
7.  Checklist for Financial Services Website to Keep it User-friendly
Since your website is all about finance, therefore there is not much scope for making it a creative one. But it can be kept user-friendly with the help of decent structure and design.
A responsive design ensures a quality user experience and all the financial services company website must incorporate this structure to add value to the users' experience.
There are many trends in terms of website design but not all should be considered workable. the design team should be well-worsed with the repercussions of the final output.
8. Calls-to-Action Buttons
Make sure that your content has calls-to-action (CTA) buttons and that should be clearly visible on the page.
Calls-to-action includes buttons that lead to gated pages, lead generation forms, social sharing icons, email subscriber forms, download buttons, progressive profiling forms, click-to-call phone numbers, video demos and email-to-a-colleague forms.
Since the customer's journey is the top priority, the CTA should navigate the customer in the right direction. The CTA should be there on the pages as soon as it loads and should be there on all the product pages.
9. Make an Interactive User Interface
Try to include visually engaging images that will foster the user experience. Add some visuals and graphics on the website so that the visitor gets more information from them.
The financial services website must have a strong and well-positioned imagery bank that will enhance the user interface.
While creating the user interface of your financial services website, you should have the aim of a top scale view with a purpose of taking the experience from good to great remark.
10. Provide Stats on The Page
Finance is all about playing with numbers.
Therefore, a financial services website filled only with text won't attract the visitors. So, it is necessary to provide some statistical data on the website that adds value to the goodwill of the company.
Providing information regarding the number of users worldwide, number of branches across the globe, number of responsive employees can bring a huge change in bringing in more clients to your financial services website.
11. Knowledge Bank for Users
Every visitor cannot be converted into a customer but being a financial services website, the visitor can take away some productive information for planning out the finances in the form of blogs or news or EMI calculators.
Here again, you will want to deliver your content to your customers.
If you are targeting large corporations, consider writing the detailed analysis on complex topics, expert advice and publishing content on latest industry happenings.
Publishing featured stories, infographics, visuals, ideas trending in the market can give a lot to the audience.
12. Keep Financial Services Website Mobile Friendly
The world is connected digitally today and to keep this form going, all the financial services companies need to keep their websites mobile friendly as well.
The users are interacting with the banks and other financial services via tablets and mobiles. Therefore, these financial services websites much adapt to the newer changes and create their strategies by keeping in mind what the user wants.
Also, when it comes to the CTA on mobile, it should be visible to the viewers even if they scroll down the page on their mobile.
With the help of the 'sticky' navigator tool, the CTA will be visible even if the user scrolls down on the mobile.
13. Market Product in a Simpler Manner:
Understanding finance is not everyone's cup of tea. Therefore, it is important to showcase your product in a simpler manner to your customers so that it will make it easy for them to get a hang of it.
Using interactive marketing techniques that includes videos, graphics can create a positive impact on the audience.
And since everyone these days is on social media platform, it is a wider platform to market your product there as your website will get more clicks and views.
The content of each product should be simple to understand.
For instance, if your company's one product is supply chain finance, then it should be mentioned systematically with all of its categories so that it will make it easy for the user to understand.
14. Share Success Stories with Customers
It is vital to encourage your customer and praise them from time to time. Thus, sharing their stories on your website will attract more eyeballs and it will increase the credibility of your company.
Doing such activities gives a feel-good factor to your customers and helps in creating further business connections.
15. Keep the Helplines Handy
The helpline numbers should be clearly visible on the first page of the website as it is seen that many financial services websites have it that is completely invisible or sometimes that is not there on the website.
So make sure that all the helpline numbers are clearly visible on your website.
16. Mention all Offerings
In today's' competitive era, it is necessary to sell yourself in the market. Therefore, while creating the website make sure you mention all your offerings in a simpler manner to your customers.
This section should have what kind of financial planning is offered that includes life and general insurance, retirement plans, tax saving investments, will advisory to name a few.
If you are mentioning all of it properly then there are high chances of getting leads from such information.
17. Include Live Market Performance
Including a live stock market board on your website can make it more visually appealing as the visitor can track the live stock market easily and decide his or her portfolio.
Now, most bids to buy and sell stocks are made electronically, this is a great way to divert traffic to your website.
Infographic for the Best Financial Services website
Below is the Infographic visually listing the important 8 checklist items to create the best website for your Financial Services Business:
So, if you include all the above checklist to your financial services website, it will work as a beneficiary for you as this is what a user expects whenever he or she visits any finance website.
You can also digitally market the website on various social media platforms including Facebook, Twitter, Instagram, Google+.
This will help in tapping a larger chunk of an audience and more lead generation. If the social media content is engaging, then be sure that your website traffic is going to get into the driver's seat.
All you need to do is to think from your user's perspective and you are good to go!