Hello creators, getting bored in lockdown time? Here what you can do to get high traffic and start earning!
Covid-19 has forced governments to take actions to imply lockdown over the country. Here what you can do to keep yourself productive in the lockdown period by using the top 10 keywords that have a great volume of search on the search engine. It is very crucial to understand for content creators the traffic over search engine is high but the search terms they were targeting before have changed!
While creating content it is very important to consider targeted keywords, keywords play a very important role.
Become a Certified Digital Marketer in just 4 months from Asia's best Digital Marketing Academy. Join us TODAY to get 40% concession in the fees.
What is a keyword?
Target keywords is a process of understanding what people want and in order to provide a solution on that search term to get higher traffic, content creators plan those keywords in their content. It is just about maintaining the relevance and valuable content that the search engine could understand what it is and how helpful that will be for the search term.
In Lockdown time it is very important for content creators to target keywords that are trending in lockdown time. This article will help you with it.
Looking to learn SEO and Keyword Research in details? Join our digital marketing course – short term program.
Why it is important to plan keywords in Lockdown?
You must be thinking like everybody at home this is a great time to get higher traffic. Yes, somehow you are right. People are at home and the search volume has increased in great numbers. But let me tell you, the search volume has increased, but not for the terms you were targeting before. Search terms of people have changed now. This time people are searching for Covid-19 and related keywords. I will tell you what those top volume keywords are in a couple of minutes.
How to find the top trending keywords and where to implement those keywords?
I have already made a top 10 keywords table for you by using one of the popular Google Tool. Which is getting very high volume in Lockdown.
Here is a free tool for you. Where you can find what is trending and what people are searching for? It is one of Google's free tools – Google Trends!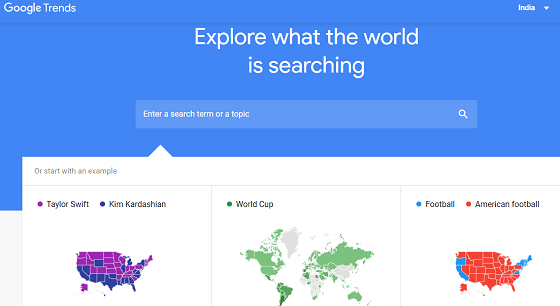 Google Trends is a free tool by Google where you get all the current trending statistics.
Google Trends allows you to find out search terms by adding a country-wise filter.
It allows you to find the trend of any terms through the explore search tab. The best part is you can find out whatever is currently trending by just clicking on trending search.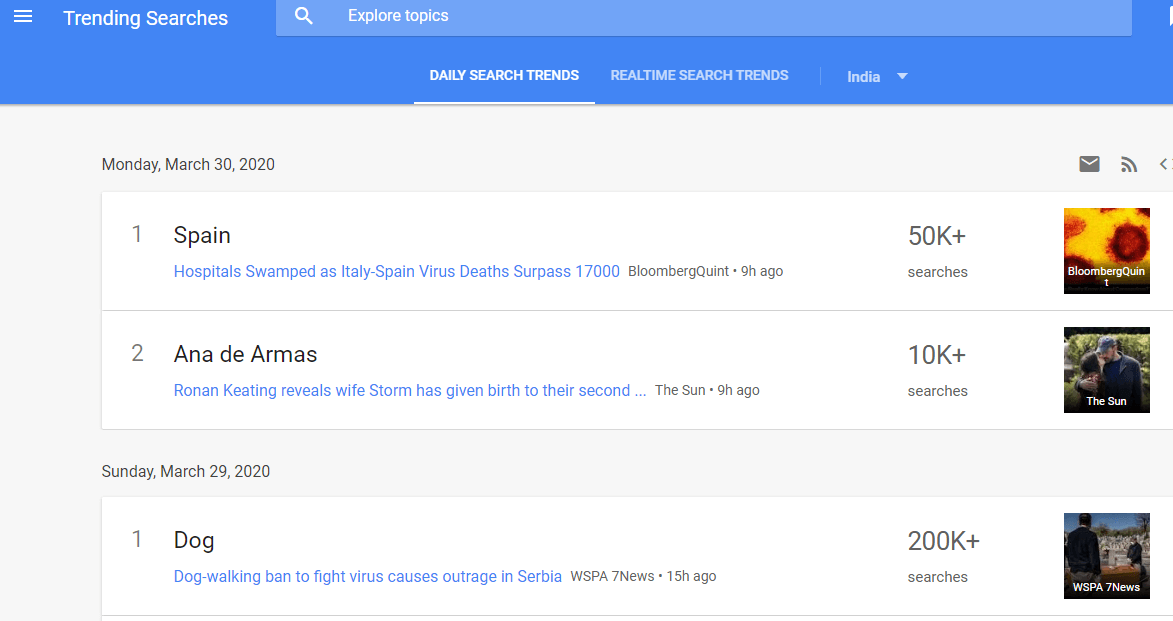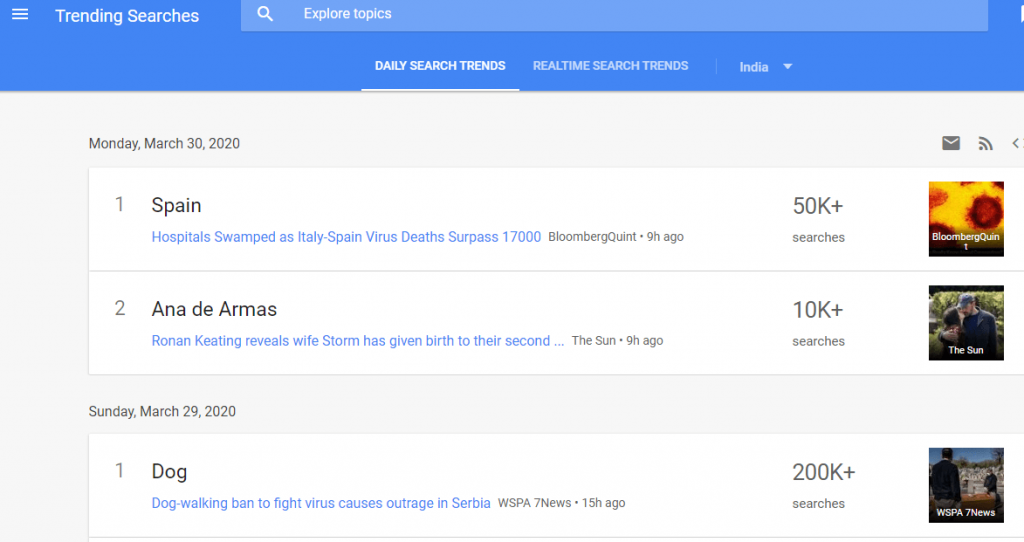 You can see under the trending search option you can filter the country. And that's it it will show you what was trending date wise and look at the volume for Spain-50k+.Going more advance it also allows you to find the real-time trending things under the real-time search trend tab.
This is how you can freely understand what people are searching for and what they want in the current time. By using Google Trends.
Now that you know what is trending, here what you can do and implement to get great traffic-
1) If you have a blog/website, write an article by targeting and focusing the keywords which are currently in trend. Other tactics are you know put that keyword in the heading, first paragraph, last paragraph, H2 heading, etc.
2) If you do not have your own blog/website not to worry. It's again Google which allows you to earn by writing an article on Blogspot. Now you must be like how to earn through that – it's simple you write and activate Adsense on Blogspot account. Google display ads on your written article when a visitor clicks you earn. There are other platforms like Medium,WordPress.com and many more, find the suitable one for you and start. But on WordPress.com, you cannot run your own Adsense.
3) Write a guest post- You can write great valuable content on the targeted keyword and submit it to the site through the mail. On successful approval, they publish your article on their site and give you something in return.
Without taking so long here I am sharing –
The Top 10 New Trending Keywords after Covid-19 Lockdown
| | |
| --- | --- |
| Keyword | Volume of Search |
| Covid-19 | 200K+ |
| Spain Princess (Spain's Princess Maria Teresa dies from Covid-19) | 200K+ |
| Spain | 50K+ |
| Tiger (Google 3D Animal) | 1M+ |
| Moratorium (3 Months EMI) | 1M+ |
| Ratan Tata (Donation for Covid-19 India) | 200K+ |
| Ramayan (TV Telecasting) | 500K+ |
| Mann ki Baat | 100K+ |
| Coronavirus Symptoms | 500K+ |
| Mahabharat | 500K+ |
(Note- The keywords above are the searches at the time of writing this article. In order to get more please visit Google Trends)
Conclusion – Like most things in life, getting high traffic in your article is a time taking process. You have to be updated and keep updating the blog with current trends and high-quality valuable content.
The more you research keywords, the more traffic you can expect. Though Google is now a bit skeptical about writing for search engines. It wants the bloggers to write for users, so they don't want to see a lot of repetitions of keywords.
Still keywords matter. So, the more you play around with keywords the better you understand.
Let me know how top trending keywords work for you to increase traffic in the comments section below.
Looking to learn SEO and Keyword Research in details? Join our digital marketing course – short term program.