Now that you have crossed one of the important stages of your life, that is the 12th standard, now it is time for you to take the next step! So what have you thought about it? Still confused which stream to choose? Your today's'  decision will reap the fruits tomorrow. So whatever decision you are taking, it has to be wise and should benefit you in the long run.  Here are some important points to be considered while searching for any professional courses after 12th commerce.
By thinking logically from the mind, not from the heart, you can get a very good choice.
Deciding a career mainly depends on two factors
Personal Interest which includes your hobbies, expertise, goals etc.
Best returns in future like scope, growth, demand etc.
Many of you may choose your personal interest and passion as your career. But at all the times you can not relate your hobbies to your career. There, you have to earn handsome amount of money to fulfill your dreams. You may enjoy your hobbies when you are free, like on holidays. Here are some trending career options that you can choose from in 2018.
1. Bachelor of Commerce
This is one of the most popular career choices that most of the students after 12th commerce prefer. The subjects like accounting, company law, mercantile law, organization of commerce, statistics, entrepreneurship development are included in the three-year course. The degree course is available with all the universities in the country.
This course gives all the in-depth knowledge of the commerce field and makes you eligible for any masters of this field.
If you are looking for an out of the box career, then this one is the right choice. The field of digital marketing is really vast and is booming. There is no specific degree course for this but there are many institutions who are providing training with certification for the course. The field of digital marketing is escalating at a faster rate as more number of companies are joining the rat race of getting onto a digital platform.
The digital marketing training institute or academies cover almost all the facets of the digital marketing. This includes SEO, SEM, social media marketing to name a few. The field is never going to lose its charm as more number of people will be joining the digital platform to showcase their business. So if you think you have a creative mind, good writing skills and interest in graphics designing, this is the apt career choice for you.

3. Certified Financial Planner
If you are not interested in any full-time degree course but still want to stick to the commerce field then this one can work for you. The job goes by a lot of names, including a financial planner, financial advisor, and personal financial consultant. Financial planners earn a living by helping people sort through and choose investments, insurance, and other financial products.
Certified Financial Planning is among the fastest growing careers in the world. In India, the international CFP certification is awarded by the Financial Planning Standards Board of India (FPSB India). The CFP certification is rated as a Gold Standard. It gets its holder acceptance and recognition of Financial organizations in 22 countries. There are currently over 1,00,000 CFPCM Charters worldwide and around 1200 + CFPs in India.
4. Journalism and Mass Communication
If you are interested in a career that will give you real-life experiences, then you must consider going into the field of journalism. Journalism is not just becoming a TV anchor or working in a newspaper, it is much more than that. Though you can work there are many other options that are associated with it. Journalism is all about writing good stories and content. So you can find a job as a reporter or correspondent with a TV channel or a newspaper, or you can become a content writer with a good company.
So to get started with this field, you can go for Bachelors in Journalism and Mass Communication degree that is of three years. Many universities are giving out this course now.
So if you think you have the spark go for this one!
5. Bachelors in Law
A career in law can never be a failure. Even if you are a 12th commerce pass out, this won't mind including you in its mold. LLB is also one of the options to look for after 12th. For this, you have to give CLAT entrance that is at 14 National Law School/Universities all over India. You can also give AILET for National Law University, New Delhi. If you crack this, you get an admission in one of the finest law colleges of the country.
The field is not just related to one area. So when you enter into a good law college, you have people from different backgrounds competing with you. This adds a different perspective to the knowledge.
6. Diploma in Advertising and Public Relations
If you have a creative mind and like to talk to people, then this profession is suitable for you. There are diploma courses available after 12th in advertising and public relations. The topics covered under this course are ad campaigns, communication law, crisis communication, ethics in PR to name a few.
There are many different jobs that are open to these individual professionals in both the field of advertising and public relations.The entry-level salary is between 30,000 INR and 35,000 INR.
The best colleges in India that teach these courses include IIMC Delhi, MICA, Xavier college, University of Mumbai to name a few.
7.  Courses in Hospitality
There is no specific subject requirement in the class 12th or graduation for hospitality management courses. You may choose hospitality management courses even though you have taken Commerce or any other subjects. Due to the rapid growth in tourism, the hotel /hospitality industry is also booming.
Job profile in hospitality sector depends on one's qualification like Management Trainee, Customer Relations Executive, Marketing/Sales Executive, Kitchen Management/ House Keeping Management, Catering Officer or Chefs in Hotels, Flight Kitchens, Cruises, Fast Food Chains and allied industry.
The courses include Bachelor of Hotel Management (BHM), Diploma in Hotel Management, B.Sc. in Hotel Management and Catering to name a few.
The institutions that provide these courses are ITC group, Manipal Institute, IIHM, IGNOU etc.
8. Bachelors in Business Administration
If you are interested in acquiring business management and administration skills right after 12th standard, this is the best course that you may pursue. There is diploma as well as degree course available for this field. the degree course is of three years and the diploma is of one year.
The course trains students and helps them acquire key management and administration skills. In short, this course trains students and make them capable and qualified managers, who may take on managerial or administrative roles in business houses, organizations, companies or industries.
The best colleges providing Business Administration degree are Christ College Bengaluru, Amity college, Institute of Management Studies etc.
9. Courses in International Trade
It offers you job opportunities in various areas like banking, trade, commerce, accounts, etc. It prepares students for a professional qualification in foreign trade and it provides you a good base in the international business field. You can work in export houses to increase the overseas sales, searching new business hubs, etc. You can also work as a marketing executive which plans strategies based on marketing research.
The courses you can find as Diploma in International Trade, Advanced Diploma in International Business, Diploma in Foreign Trade Management and Advance Diploma in Foreign Trade.
Indian Institute of Management (IIM) gives admissions on the basis of CAT 2018 national level examination. Some other institution offer admission on the basis of XAT2018, CAT, MAT 2018, GMAT 2018, etc. examinations.
Apart from entrance test, some institution offers admission on the basis of Aptitude Test, Group Discussion, and personal interviews.
10. Chartered Accountant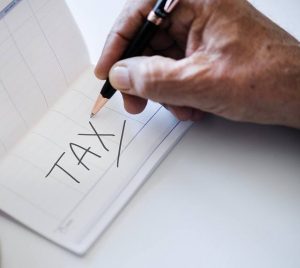 A chartered accountant's work involves auditing, taxation, accounting and financial planning. It can be a very challenging and rewarding job. Career prospects after doing chartered accountancy are exciting.
Chartered Accountants are members of the Institute of Chartered Accountants of India. They work in private practice or in the accounts department of firms and organizations. The range of work in private practice can vary enormously according to the size and place (city) of practice. If it is a large practicing firm there is a greater specialization of individual accountants within the organization.
To become a CA you have to start to prepare for the CPT exam. Once you clear that, you have to appear for IPCC group 1 and then group 2. Once you clear these levels which is a difficult thing to do, you become a certified CA. It takes around three years if all the exams are passed on the first attempt.
You are in the correct direction right now. As being a commerce student you have a whole bunch of options to choose from. Analyze your interests and then go for the one. Don't restrict your thinking as there is a big ocean of opportunity in front of you. So go ahead and take the dive of success!
All the best!