There are reports coming from different Android users about the issues related to the Gmail App for Android. They are not able to check their emails using the application as it is either flickering or not responding. The complaints are coming from users with different devices like HTC Evo 4G, Droid Razr Maxx, Droid 2, Nexus One, Galaxy Note Samsung Galaxy SII, Motorola Atrix and many more.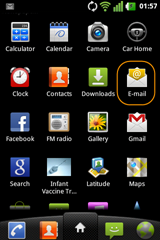 As the error or issue is not limited to one or two devices, it must be related to some recent changes in Google servers. The Android App for Gmail problem is not appearing on each and every Android phone as I have not faced this issue yet on my Android phone. It is running the Gmail app and syncing with my Gmail account without any problem.
Google Employee, BrittanyBee responded to the Group forum saying that "We are aware of this issue and actively working to resolve it." That means Google may release an update in a day or two with a fix to this problem. Till than you can check your emails residing on Gmail account by following the below mentioned procedure.
[credit – Lifehacker]
Check Emails on Gmail using Android without any problem
Apart from Gmail Android App, you can also check emails using Android E-mail application. It is having option to retrieve emails from different servers using Exchange. It is also having Google Emails, AOL, Yahoo etc. as options to retrieve their emails. There is no need to provide POP or IMAP information here, you just need to enter your Gmail ID and password to get the emails.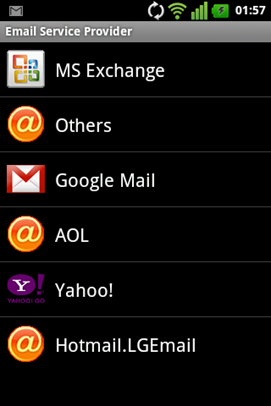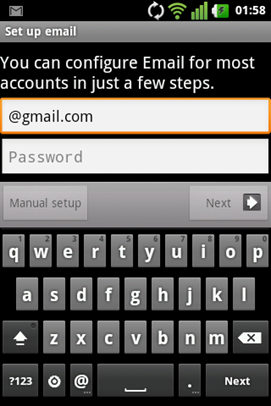 Limitations of Android Emails App
As on Gmail App for Android, you can do things like archiving emails, star mark important emails, add them to tasks, use labels and manage them etc., you can't do these on E-mail app. It is useful for just checking the emails and reply to them. You can also compose and send a new one using Android E-mail app.
Till the new update comes, isn't this solution just cool for those who are facing this new Gmail app for Android problem.
Related Posts